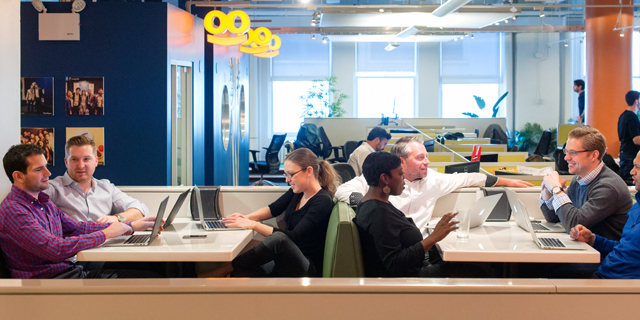 Which Israeli company was acquired for $374 million and who paid $100 million for an Icelandic firm?
CTech Daily Roundup: Juno Journey raises $19 million led by Insight Partners
Hewlett Packard Enterprise acquires cloud data management company Zerto for $374 million. The Israeli company's journal-based continuous data protection (CDP) technology includes disaster recovery, backup, and data mobility in a single cloud data management and protection solution.
Read more
Rapyd acquiring Icelandic payments company Valitor for $100 million. The Israeli company's purchase of Valitor, which supplies payments solutions for businesses across Europe, comes six months after Rapyd's $400 million funding round at a $2.5 billion valuation.
Read more
Read more
What I Learned | Three lessons I learned from Taboola's IPO. Chemi Peres, Managing Partner and Co-Founder of Pitango and an investor in Taboola, tells CTech about the company's 14-year journey from a dream to Wall Street. Read more
Juno Journey raises $19 million led by Insight Partners. The Israeli AI startup customizes the learning and personal development experience for employees. Read more
Israeli VC JVP leads $35 million funding of INSHUR. The INSHUR app automatically retrieves and processes relevant pricing data to finalize insurance coverage in minutes. Read more
floLIVE secures $15.5 million investment led by Intel Capital and launches new global 5G service. The Israeli-founded IoT company, which offers advanced 5G network solutions, intends to invest the new funds in strengthening its technology stack, upgrading its global network to 5G and building a global SIM2Cloud offering. Read more
Appointments | Melio hires SBA leader from Obama administration as it targets America's 31 million small businesses. "I'm happy to join a team so committed to helping small businesses, an issue that is close to my heart," said Sarah Bard, who will head Melio communications after also previously serving as an adviser to Hillary Clinton and as the Director of Communications for Triventures Venture Capital Fund. Read more
Minute Media expands Voltax Video offering for publishers. Voltax Video is an online video platform that provides publishers with a suite of video technology tools designed to grow engagement, content, audience and monetization. Read more
JerusalemTech | "Jerusalem will be the most fascinating city in the Middle East." Erel Margalit, Chairman and Founder of JVP and Margalit Startup City, added during Calcalist's JerusalemTech conference that "in Jerusalem, people pray in mosques, synagogues, and churches, and these connections are Israel's biggest and most successful startup." Read more
FinTech 2021 | How does Sorbet turn Paid Time Off problems into a win-win? Speaking at Calcalist's FinTech 2021 Conference Sorbet Co-founder and CEO Veetahl Eilat-Raichel shares how the company transforms the concept of PTO. Watch full video
Israel's Fintech success lies in 'Israeli ingenuity,' says Tipalti Co-Founder and CEO. Tipalti Co-Founder and CEO Chen Amit shares what he believes is the cause of Israel's fintech success.
Watch full video