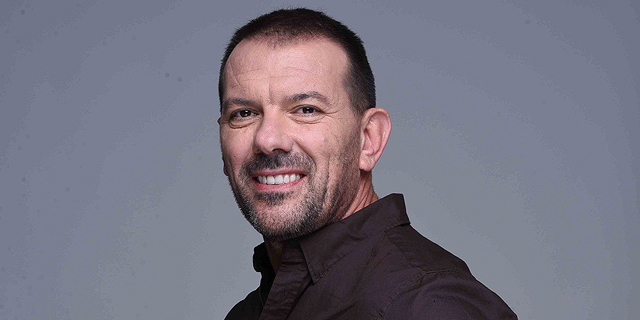 What I Learned
Talkspace IPO: When doing good does so well
Qumra Capital's Erez Shachar: "Talkspace is the first and only publicly traded virtual behavioral health company and will stay true to its mission of being exclusively focused on behavioral health"
Erez Shachar
|
11:37 05.07.2021
My acquaintance with Roni and Oren Frank, co-founders and life partners, dates to way before we became investors in the company. I was spending a lot of time in New York raising our first fund and convincing investors that a growth market in Israel is going to be significant. Little did we know at the time that it would exceed all expectations… I met Roni and Oren through the introduction of Adam Singolda, a mutual friend, and the rockstar CEO of Taboola, one of our earlier portfolio companies (interestingly enough, both Talkspace and Taboola went public on the same week but we'll leave this to another time…)
Talkspace was founded with a mission to fix one of the most broken markets in the U.S., the mental health care market. It is a text-based therapy platform in which users are assigned a primary, fully licensed therapist with whom they can confidentially message at any time, from any PC or mobile device. If desired, patients can schedule video calls as well.
There are many things I learned from Roni, Oren and my fellow Talkspace Board members, but I am happy to highlight these three:
1. It's all about the People
My acquaintance with Roni and Oren in 2012, was initially social. We met at a BBQ in their home in Tenafly, New Jersey and immediately bonded, partially over shared difficulties of starting a new business. At the time, they had both left successful careers, and I admired their courage to start a very risky new startup in the middle of their life, with two girls, far from home in the U.S. It was evident that they were made of tough stuff, and I knew they were in for the long haul with a deep, emotional commitment to lead and grow a large company.
2. It's never too early to develop relationships
It wasn't just me. As a team, we all loved the Talkspace concept at Qumra, but at the time we met, an investment was still too early for our fund. So we continued to follow and admire as the company quickly gained popularity and traction across the United States. We make it a point to develop relationships as early as possible so when the timing is right for investment, both parties feel personally comfortable.
In 2015, Talkspace's business started to show real signs of growth, the company moved to a subscription-based, text therapy model. So, when by the end of 2017, Roni and Oren started raising round C, and we just closed our second late-stage venture fund, Qumra II, we knew the timing was right to partner for the next part of their journey. Talkspace was the first investment of Qumra II and is close to our hearts. It is part of a long line of successful B2C companies in our portfolio that are transforming large, traditional markets in order to meet shifting consumer demands and harness new technologies, including Fiverr, Minute Media, JoyTunes and Sweet Inn. 3. Doing good, at scale, is a great business model
There are many great tech companies in Israel. We look for the outstanding ones that can scale, dramatically. Originally built as a B2C offering, Roni and Oren took Talkspace to the next level accelerating growth by partnering with employers, health plans, employee assistance programs (EAP), and educational organizations to make therapy widely available and affordable. The company's decision to add psychiatric, adolescent, and couples therapy, substantially increased its market share. It was a fantastic scale strategy.
Their doing good was beginning to do quite well. Talkspace continued to experience significant growth with the burst of the Covid-19 pandemic which increased demand for the company's services for people of all ages and social statuses suffering from stress and anxiety. For the first time, everyone was experiencing limited access to in-person behavioral health services. But while life is gradually getting back to normal, we see that the shift in consumers' behavior will remain intact. It's a great feeling to know that a company based on such a constructive, purpose-built mission has managed to make a positive impact. Following the recent transaction, Talkspace is the first and only publicly traded virtual behavioral health company and will stay true to its mission of being exclusively focused on behavioral health, opening up access to mental healthcare, improving clinical outcomes, and helping those in need live happier and healthier lives. We are so honored to have partnered with this team and look forward to seeing it do so much more good and continue to do so well.
Erez Shachar is the Co-Founder and Managing Partner of Qumra Capital