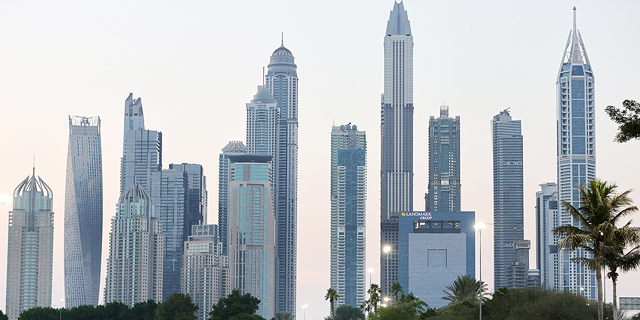 Who wants to create a world without parking tickets and what is the secret to innovation?
CTech Daily Roundup: NanoVation receives $5.9 million from European Innovation Council Fund for its respiratory monitoring device
"Innovation occurs when differences come together." Erel Margalit, Founder & Executive Chairman at JVP and Margalit Startup City, speaks at JerusalemTech about some of the developments coming out of Jerusalem.
Watch full interview
Israel's Ministry of Finance promotes a bill to encourage local fintech activity. According to the legislation, fintech companies that will test their services locally will receive regulatory relief. Read more
NanoVation receives $5.9 million from European Innovation Council Fund for its respiratory monitoring device. It is the first Israeli company to receive both a grant and equity funding from the EIC. Read more
Wisesight raises $4 million in Series A to create 'a world without parking tickets'. The company aims to make Israel the country with the lowest rate of parking tickets per capita. Read more
A Day in a Life | The gamer behind an army of automated tests. Daniel Lewinski, web test automation developer at Redis Labs, has fully embraced work from home but is delighted to have room to be innovative, learn, and suggest new ideas at the Israeli unicorn. Read more
What I Learned | Talkspace IPO: When doing good does so well. Qumra Capital's Erez Shachar: "Talkspace is the first and only publicly traded virtual behavioral health company and will stay true to its mission of being exclusively focused on behavioral health." Read more
SJM Group and INMED will partner to create advanced digital health platform in Dubai. INMED provides a digital health platform that combines patient management, continuous monitoring, remote examination, and bot services. Read more
The New Tech Millionaires | Running a country like a startup. Nexar founder and CEO Eran Shir explains why Israel is no longer a "cheeky startup nation" and what it needs to do to become "a nation of technology giants." Read more
Grow more high-tech professionals. The goal: preserve the high-tech industry's contribution so it continues to grow while avoiding widening social gaps. The solution: Excellent education for all. Read more
Opinion | In the new age of VC, transparency is the name of the game. "The new age of VC's candor may have been brought on by a market shift and a need for VCs to focus on value add. But what it has created is a far healthier, far more beneficial framework for our founders and companies," writes Noa Matz of F2 Venture Capital.
Read more