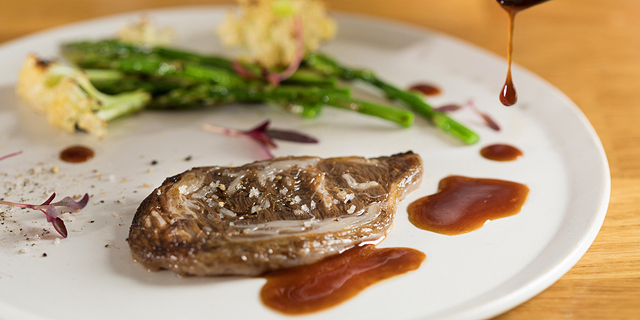 Which company raised $235 million and how do you remove psychological biases in investment?
CTech Daily Roundup: PropTech startup Bllink raises $1.6 million led by Wix executives
AnyVision raises $235 million Series C led by SoftBank. The Series C is one of the largest ever funding rounds for an AI-based face recognition company and comes after the company had previously raised a total of $115 million. AnyVision employs 240 people, half ot them in Israel.
Read more
Aleph Farms completes $105 million Series B round. The company anticipates an initial market launch in 2022 and intends to scale up manufacturing, grow its global operations, and expand its product lines and technology ahead of that.
Read more
Silk secures $55 million for cloud migration and acceleration platform. The Silk Platform enables enterprises to migrate their mission-critical applications to the cloud seamlessly while increasing performance over on-prem environments. Read more
NanoLock secures $11 million Series B to boost OT and IoT device-level protection. The Israeli startup's solution is used by utilities, industrial companies, and large ecosystem partners in Japan, Italy, Switzerland, Netherlands, and the U.S. Read more
Medorion raises $6 million for its health insurer platform. Medorion has developed an AI-powered SaaS platform that analyzes drivers or barriers behind people's health decisions.
Read more
Spotlight | Yoran Imaging hopes to seal the deal and change the industry. Based on military technology, the Israeli company developed a packing monitor system already used by major conglomerates that "for the first time can visualize the sealing process and apply artificial intelligence." Read more
A Day in a Life | The coder with a gardening hobby. Leon Averbuch, Senior Full Stack Developer at Stampli, enjoys coding day and night, but makes sure not to forget to water the plants.
Read more
Millennium Food-Tech signs strategic agreement with Strauss Group. Strauss Groups' The Kitchen was founded in 2014 and has invested in 19 companies, such as Aleph Farms, Better Juice, and more.
Read more
PropTech startup Bllink raises $1.6 million led by Wix executives. The Israeli startup's platform allows buildings and their committees to manage and execute all building payments digitally and automatically.
Read more
JerusalemTech | How does Binerva remove psychological biases in investment? Speaking at JerusalemTech, Binerva founder and CEO Rotem Peled discusses how AI can help entrepreneurs and investors. Read more
Opinion | Entrepreneurs, invest in research, not patents. "The same resources and energies that you chose to direct into patent registration could have been invested in academic research, which could give you almost the same result," writes Edgify CTO Nadav Tal Israel. Read more