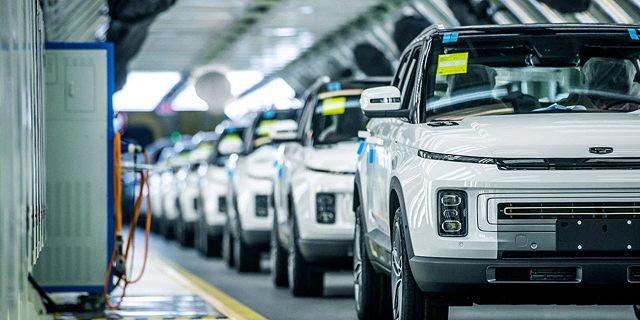 Geely's Geometry C coming to Israel in 2021
The launch of the electric model developed by Volvo's parent company has been brought forward from 2022
The Israel launch of Geely's battery-powered Geometry C is already set to take place this year. The launch of the electric model developed by Volvo's parent company in Israel was originally planned for early 2022, but has now been brought forward.
At the beginning of June, an international delegation arrived in Israel from Geely, which included managers from the fields of marketing, service and technical and the director of the Middle East region. During their stay, which lasted about a month and a half, the members of the delegation performed feverish suitability tests for the test vehicle, visited the sales and service complexes that are currently being built for the brand, met with potential institutional customers and conducted technical training for the importer's teams.
The first model to be marketed in Israel and benefit from the Union Group's service and support system is The Geely Geometry C, a 4.43-meter-long and 2.70-meter wheelbase family crossover, that will be equipped with an advanced electric motor with a maximum power of 204 hp, acceleration to 100 km / h in 6.9 seconds and batteries with a capacity of 53KW or KW70.
This news comes on the back of the announcement that Volvo Cars and its parent company Geely Holding have agreed to create a joint venture under the name Aurobay for its powertrain operations, as the companies proceed with their earlier announced plans to merge these into a new, stand-alone business. The new company will be a global supplier of complete powertrain solutions including next generation combustion engines, transmissions and hybrid solutions.