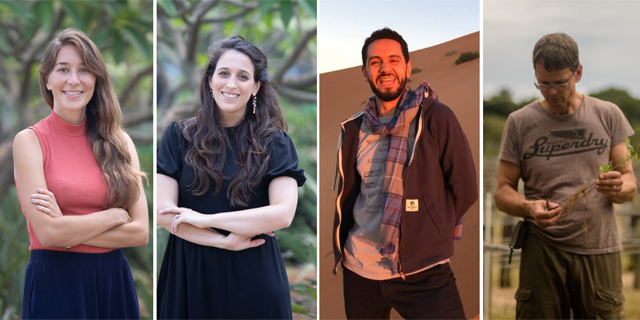 The first EMEA Agtech Forum kicks off, connecting VCs and entrepreneurs
The event took place online but the forum hopes to meet in person later this year in Dubai
James Spiro
|
10:37 22.07.2021
A collection of entrepreneurs, VCs, and agencies gathered earlier this week for the first-ever EMEA Agtech Forum, where experts shared insights into sustainability and how high-tech companies can lead the way in agricultural technology. The event was hosted by Tech It Forward, 12Tree Impact Incubator, 12Tree, and Africa Organics, and moderated by CTech. ''This Forum is the first crucial step for us to create an impact-driven community of investors, farmers, and entrepreneurs aiming not only to bring meaningful change for the environment, consumers and rural populations but also at increasing cooperation in the region in the context of the Abraham Agreements," said Jennifer Elias and Jessica Rosner, Founders of Tech It Forward.
The event lasted just under two hours and hopes to be the first in a new series of forums dedicated to agritech. Despite occurring online due to the pandemic, the organizers hope that it will be followed up with an in-person event held in Dubai towards the end of the year.
Anas BaChar, CEO of 12Tree Impact Incubator (France & UAE), added that ''our mission is to use our networks, knowledge and time to enhance the farmers and ag entrepreneurs to thrive in a changing world with climate changes threatening our way of living - and thus our way of doing agriculture." Mailu Mwau, Farmer and Founder of Sultan Green (Kenya) said "technology has advanced so much that there is no reason to keep doing things the way we've always done it."
Following a 45-minute open forum, seven entrepreneurs were invited to present their startups in 3-minute pitches. Living Soils Solutions, SmartFlow, Satura, Todos Technologies, Agritask, ToBe, and Agroscout all spoke about the efforts they are taking to try to make the world more sustainable in agtech.
You can watch the first EMEA Agtech Forum in the video below.