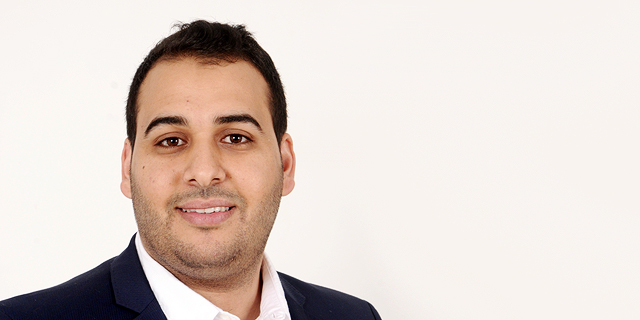 Opinion
Go against the flow: This is how your organization can benefit from training young engineers
"In an age of significant human resource shortages, alongside very frequent technological changes, organizations cannot give up on the opportunity in employee training," writes Othman Alshekh, Co-CEO at Siraj Technologies
Othman Alshekh
|
10:16 26.07.2021
The talent pursuit and the shortage of tech talent is the topic of the day in every startup in Israel. The lack of manpower has become an existential anxiety among companies, especially since their growth is dependent on hiring great employees. When a skilled workforce is a costly resource that is in short supply, the future development of the product is at risk.
The obvious way for organizations to deal with the shortage of manpower is to direct more and more resources to employer branding, advertising, marketing and encouraging employees to bring their friends to work for the company. These methods are effective but up to a certain limit. While the road to recruiting experienced people was paved, the integration of high-potential candidates was sometimes neglected.
Bottom line: employee training is a long-distance run
Employee training is a long-distance run. An intern who has not come with experience in the field will have to go a very long way to reach what others have learned over the years. A good organization will be able to run a training track that will allow the intern to learn things on their own in a shorter period. But that requires a lot of commitment and motivation to learn on the part of the intern. When working with the right skills, education and motivation, the chances that the interns will reach their highest potential is great. Employees who have been given an opportunity by the organization and have entered a training track also know how to reward the company, whether it is by giving more of themselves to the workplace, staying overtime hours, showing more commitment, and staying in the same workplace for a longer period than the average employee.
This is how you will make the training more effective
From the experience we have gained over the last four years, we believe that the right way to train interns is by giving them experience in a real project that is not a top priority. You may be surprised by the skills and performance of the employees, who will also be able to learn from mistakes and get better. Put the theory into practice. Continuous feedback - It is very important to provide feedback and constructive criticism to an employee who specializes throughout. Criticism must be constructive and instructive; the goal is to build a candidate who also knows how to accept criticism and get better. On the other hand, when there are successes, it is important to empower the employee to build self-confidence. Diversity of mentors - every engineer in the organization has abilities and virtues that others do not have. Let the employees learn from as many people as possible so that they will gain diverse abilities and skills. Use government support – these days the Ministry of Economy and the Innovation Authority are running programs that help absorb interns, who receive state support. The government subsidizes a part of the intern's salary, which lowers the intern's cost. The author is Co-CEO at
Siraj Technologies
, which develops AI and machine learning technologies for the rapid adoption of IoT technologies