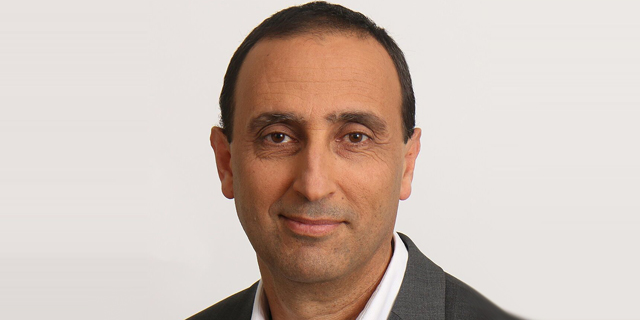 Interview
Saving lives one smartwatch at a time
CardiacSense's smartwatches monitor heart rates and arrhythmias. Its next project? Preventing the next heart attack
Yafit Ovadia
|
15:09 30.07.2021
These days technology can monitor people's health without being invasive. From stress levels to burned calories to sleep patterns, smartwatches and apps can help keep people in shape or keep track of hazardous health syndromes. Israeli medical device startup CardiacSense has taken that one step further. It has engineered a smartwatch that helps monitor patients' heart rates and oxygen levels for those with heart arrhythmias, or abnormal heart rates. And its next project will go where no other smartwatch has gone before: using data to predict the chances of a person's next heart attack. CardiacSense was one of the 44 Israeli experiments chosen by the Israeli Science and Technology Ministry's proposal to be sent and tested out in space, but has since pulled out of the endeavor citing a large amount of funds necessary to participate.
Currently, there are no devices that can accurately monitor respiratory rates at home, and long-term hospitalizations are expensive or their devices are uncomfortable to patients. In addition, CardiacSense's offering can replace medical-grade respiratory-measuring equipment in terms of accuracy such as the finger oximeter, blood pressure armbands, and more. And to keep it in line with today's fast-paced technology, the watch collects and sends all the data wirelessly to the hospital's electronic medical record systems or databases for further analysis.
"Our sensors are medical-grade, and that gives us a unique edge over our competitors," Eldad said. "When trying to detect heartbeat disorders, sensors pick up each and every single heartbeat." Hospital-grade wearable equipment is unwieldy and uncomfortable and can only be worn for a few days at a time, but people need a longer-term solution. To answer that quandary, CardiacSense's watch has an optical PPG sensor that can differentiate between finger movements and heart contractions, which even the Apple Watch cannot do. Eldad cited a trial conducted by Mayo Clinic where Apple Watch-wearing patients were alerted by their devices that they had abnormal heart palpitations, but the Apple version was wrong 85% of the time since its sensors misinterpreted some of the signaling. "Our sensors can tell you whether the palpitation originated in the heart or not, and this is what gave us 99.5% accuracy, while the Apple Watch only has around 15%. They aren't medical-grade like our device is," he added. Predicting the next heart attack CardiacSense's watch is medical-grade, meaning that it can do more than just tell you the time or predict your heart rate. It is even working on a next-generation database, which aside from helping monitor patients' heart conditions, will help regular people predict the chances of going into cardiac arrest or having a heart attack. The company's next goal is to prevent the next heart attack, and Eldad mentioned that he recommends everyone over the age of 40 wear a medical-grade smartwatch.