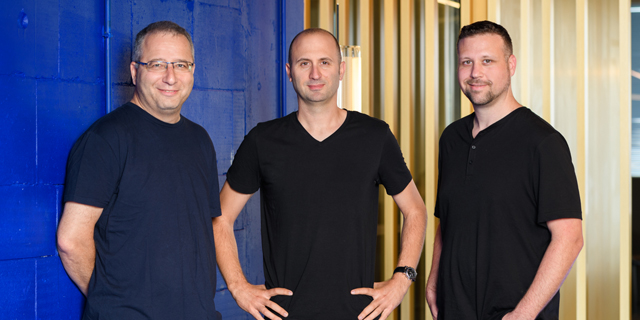 Rapyd raises $300 million at record $10 billion valuation
The Israeli fintech company became the highest-valued private tech company in the history of Israel, overtaking Gong which raised $250 million at a $7.25 billion valuation two months ago
Meir Orbach
|
15:00 03.08.2021
Another day, another record in Israeli tech. Fintech company Rapyd announced on Tuesday that it has raised $300 million in a Series E funding round at a valuation of $10 billion, making it the highest-valued private tech company in the history of Israel. Gong held the record for just two months after raising $250 million in its Series E at a $7.25 billion valuation in early June. "We will go public in three years and will be Israel's biggest company. Bigger than NICE and Wix," Rapyd CEO and co-founder Arik Shtilman told Calcalist. "We could go public today, but we want to reach $1 billion in revenue and go public at the highest possible valuation." Despite the massive funding round, the entire raised sum will enter the company's coffers and the round will not include a secondary element. "The valuation we received is astronomical and the dilution was insignificant, even ridiculous. These investors want to make equity deals. These aren't second-rate funds," said Shtilman.
Founded in 2015 as CashDash by Arkady Karpman, Arik Shtilman, and Omer Priel, Rapyd offers payment services enabling the transfer of electronic funds across borders through various means of payment, including bank transfers, digital wallets, and cash. Rapyd's platform supports 65 currencies in more than 170 countries and enables global transfers in real-time. Its valuation has significantly increased over the past couple of years, with the company being valued at around $1 billion when it raised funds in October 2019 and at just $300 million at the beginning of 2019.
"Rapyd has built a borderless embedded fintech infrastructure critical to all digital businesses that operate globally. Their platform incorporates payments, compliance, FX, fraud management, escrow, virtual account and card issuing, and more," said Mike Lobanov, General Partner at Target Global. "But now, as the world sees growing traction across global eCommerce, Gig Economy, Fintech Solutions and Technology platforms, Rapyd must take the next step. There is currently an unprecedented need for a single partner serving as a bridge between a vast array of local payment services and merchants, providing them access to the flexible, fast-to-integrate, and scalable solutions they need to thrive. Having led Rapyd's Series A in 2018, we are confident that Rapyd can be such a partner, and are now renewing our bet in this round."