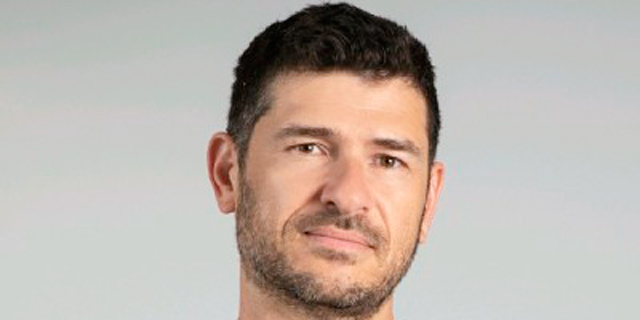 Netflix's foray into gaming hopes to take on Fortnite
The streaming service is struggling to get new subscribers, and an attempt to tap into a $160 billion industry might help it maintain its market dominance
James Spiro
|
09:13 13.08.2021
When it was announced that Netflix would eventually roll out mobile games on its platform, it seemed like an obvious next step. The streaming service has 208 million subscribers - the most of any streaming platform by a long mile - but has recently become somewhat a victim of its own success. It is losing IP to competing platforms, and growth has stalled in recent months.
The top dog and home of the Tiger King doesn't see its competition coming from the House of Mouse. Rival platforms like Disney Plus may have an overwhelming catalog of content to rely on, but Netflix executives identified one major player in the game for our eyes that it believes is responsible for slowing down its growth.
letter
to shareholders according to The
Washington Post
. "We compete with (and lose to) Fortnite more than HBO... There are thousands of competitors in this highly fragmented market vying to entertain consumers." Given this statement, it makes sense that online gaming would be the next and natural step for Netflix. It has its logo on phones and televisions in millions of households across the world and has the ability to put new content in front of subscribers with the push of an email notification. Speaking with CTech, Incredibuild's Director of Business Development Asaf Eldad said the market was largely expecting this to happen, with the biggest giveaway being their appointments of executives from gaming companies Electronic Arts. "The concept they are talking about initially (is) imagine you watch a movie or series and you really like it, they will then opt to play the game," Eldad explained. "So even if you're not a gamer, you will be more likely to play it because you liked that movie and you want to play that character yourself. And they own the rights, they own the IP, so they can do it." Netflix has tested the gamification of its IP in the past with Black Mirror's famous interactive episode, Bandersnatch. There, viewers could select an option from a list of choices and direct the characters towards unknown situations. It was possible because Netflix owns the rights to the show, but complications arise when it comes to mobile gaming and who will be responsible for actually creating the games that would accompany the content. "I really don't understand and I'm anxious to see how they will solve that," Eldad continued. "They say they're working on their first games already, and they're talking about their own games, so they won't have this dilemma. When they open it up to the wider market for other studios to publish their games on Netflix, I think then they will have to be aware of how they pay them." The benefits for game developers when moving to Netflix are clear. Its subscription model means they won't be obligated to operate within an ad-based system, and the audience of hundreds of millions of people is in front of the screen and ready to play. For third parties looking at partnering with Netflix to get their games on the platform, there may already be a clandestine partnership in the works that will shake up the industry.
"People took the app code and they found a lot of traces of Sony inside the Netflix app," Eldad revealed. "The guess is that Netflix is joining Sony so you will actually be able to play on the Sony console, the PlayStation, if you have a subscription on Netflix - or the other way around: on Netflix, they will have embedded some Sony elements to play in a Netflix app."
The consequences of this would be enormous. It would pose a threat to Sony's biggest rival, Microsoft, and its online gaming platform via the Xbox which has 80 million subscribers. It also means that Sony Pictures Entertainment could host their content on Netflix, which then could turn its IP - and all its most popular characters and plots - into mobile games. The gaming industry is valued at $160 billion, with half of that going towards mobile gaming. Whereas most people who consider themselves 'gamers' gather on consoles, that's still a $45 billion industry that is growing at a fast rate. Regardless, Eldad believes Netflix is aiming to tap into a wider market by starting at the casual gamers who will start on their mobiles. If Fortnite truly is a bigger competitor than HBO Max, it's a move that Netflix believes will save their stunting growth. "If they're adding games how many new subscribers will it really attract? If somebody is not with Netflix right now, what will make them join Netflix because of that? The problem is getting people to join, to grow the customer base," Eldad concluded. "Everyone used that term, 'the Netflix of Games', and eventually Netflix is doing it. It's funny."