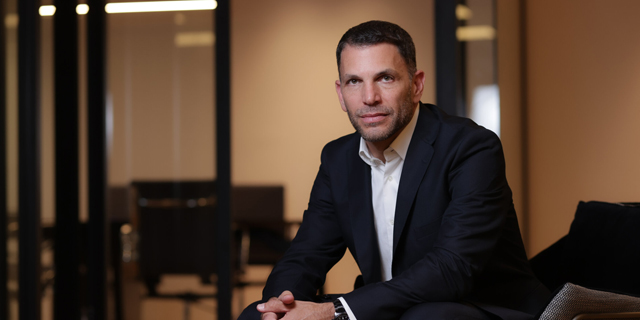 Big-Tech 50 R&D Partnership reports 32% rise in value of investments in Israel's leading startups
The Partnership recorded a net profit of NIS 2.6 million since its initial public offering on the Tel Aviv Stock Exchange in February
The Big-Tech 50 R&D Partnership, which invests in late stage Israeli startups to promote Israel's top 50 leading privately-held tech companies in the public sphere, released its first financial report on Thursday, revealing that it has invested $17.2 million in 11 companies in total, including ironSource and Payoneer, which recently completed initial public offerings on Wall Street. For those IPOs, the Partnership recorded an accounting profit of $4.9 million, of which $747,000 has already been received. The Partnership will use those earnings to buy-back Partnership units worth about $440,000. As a result of these offerings, the value of the Partnership's investments has risen by 32%.
"The Partnership continues to implement its investment strategy, and is proud of the successful IPOs of two of the companies in its portfolio on the stock exchange in New York – ironSource and Payoneer – in a period of just six months," said Big-Tech 50 CEO Yochai Zeid-Ronen. "We are witnessing a period of boom and growth in the tech sector in the world, in an era in which Covid-19 has illustrated the advantages of advanced solutions of many tech companies. We will continue to invest in the best companies in these fields, which provide the most advanced products and solutions, out of the belief that these companies will in the future yield the most major value for investors."
IronSource went public at an $11 billion valuation, which is more than four times the valuation at which Big-Tech 50 invested in the company, while Payoneer hit the market at a $3.2 billion valuation, which is double the value at which the partnership invested in the company.
According to figures in the report, the partnership's cash balance stood at $9.5 million, its equity amounted to $27 million, and its total assets amounted to $29 million. The other companies it has invested in include Sisense, Trax, Verbit, PerimeterX, Outbrain, Orcam, Fundbox, Via, and Kenshoo.
The Big-Tech 50 partnership aims to create an index of the 50 largest privately-held technology companies in Israel, and allow investments in them before they go public or are sold to an international tech giant. The value of the startups at the time of investment must be at least $250 million (NIS 800 million), they must have been founded at least three years earlier, produce an annual recurring revenue (ARR) of at least $10 million, and have reported growth for the past three years, with at least one venture capital fund having invested in the company.