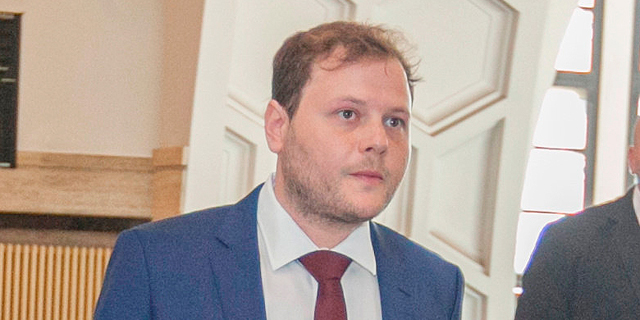 The Forex Fraud: A wolf or a scapegoat?
Gal Barak from Herzliya was convicted in Austria for taking millions of Euros from European retirees. So why does the man nicknamed "the wolf of Sofia" insist he is only a fall guy?
Amir Kurtz
|
14:09 22.08.2021
In December 2018, Alexander Ignjatovic, a German-born Serb, called the German police and said he had information about a fraud network that had been operating for several years, fraudulently obtaining hundreds of millions of euros from thousands of innocent Europeans. "I am part of the network and know the details well," he said, "and I am willing to testify in exchange for immunity."
240 Forex brands, $710 million
One person not arrested is Tzorya, even though the software created by his company "allowed fraudsters to control the trading process in such a way that the decision to lose or win was in their hands, thus preventing profits from the victims," according to law enforcement. As early as January 2019, police raided Tradologic's offices in Sofia and questioned employees and managers about the software. According to the police, Tradologic provided a kind of ecosystem - a complete package that included all the components required to manage the operation: from websites and trading software, through call centers to payment service providers and money laundering networks. The findings of the investigation showed that over the years, more than 240 Forex brands have used the software with a total trading volume of more than $710 million. Tzorya was questioned for two days by Austrian police this past October, but he was not arrested. The investigation report was handed to the Austrian prosecutor at the end of January. It included hundreds of pages and was based on intercepted emails and text messages, surveillance and wiretapping, information from the Tradologic software, and incriminating testimonies from those involved. "Although the thousands of victims were presented with high chances of profit and return," the report said, "not a single customer actually made a profit and was paid." "The smoking gun that the police found was the risk management carried out by the Tradologic platform," Barak claimed, "meaning that they changed prices and made investors always lose. Binary options are a trading arena, where the user buys an opportunity to profit if the price is so and so, but when the software mixes the numbers and can define in advance what will happen in the trade - it's problematic. It's like putting a magnet in a roulette, but it's not done by the sales centers, rather by the software operators." You were a partner in that. You knew your employees were raising money for fraud. "I realized that there was an issue with price change margins to maintain balance according to market volatility, but I did not think it was an illegal thing, that I was cheating someone. When I asked Ilan and the others, they would tell me 'it's okay, everyone works like this.' But in the end there was some trick, something rotten inside." Rotten and delinquent "I accept that there was something screwed up and immoral, which is now also defined as illegal following the verdict. My frustration is that this industry continues to run unhindered even now, and only I was convicted. All my money was confiscated - EUR 2.5 million ($2.9 million) - and my name was defamed, meanwhile industry leaders roam free like kings." The highest price was eventually paid by Ignjatovic. The information he provided was valuable, but the immunity from prosecution he received in return did him no good. In February 2020, before he could testify in court and when he was only 34, he was found dead in a hotel in Sofia. The official cause of death was a heart attack, apparently after drug use. Pointing fingers This past January, Barak was up for release from prison thanks to the customary early parole in Austria. It was delayed due to extradition proceedings conducted against Barak by the German government for the fraud of thousands of German victims. At first, it was decided to extradite him, but his lawyers managed to appeal the decision and at the end of May the courts ruled that the same offenses could not be prosecuted in Germany as well, and Barak was released from prison. One month ago, on July 14, an indictment was filed in Vienna against Tzorya for fraud and money laundering, after allegedly defrauding 4,500 victims in Austria alone for about EUR 10 million (close to $12 million). Authorities in Europe are continuing to investigate the affair, arresting and filing indictments against members of the network.