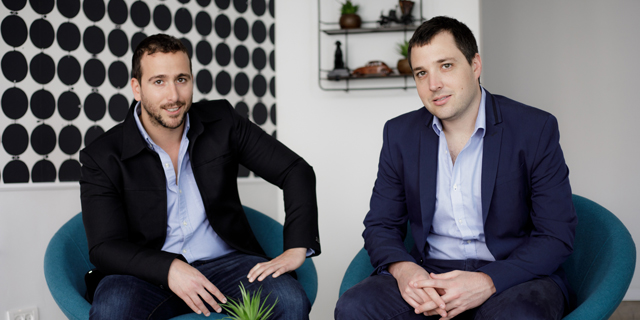 Perimeter 81 chosen as top five leading company in Zero-Trust Network Access
The Forrester research firm named the Israeli cybersecurity startup as leader in the field with the likes of Palo Alto, Appgate, Zscaler and VMware
Notable independent research firm, Forrester, named Israeli cybersecurity company Perimeter 81 as one of the top five leaders in the area of Zero-Trust Network Access, out of a list of fifteen companies which made the cut. This is the first time that the research firm addressed Zero-Trust Network Access (ZTNA), which is considered a growing field in the cybersecurity industry. Perimeter 81 was one of only two Israeli companies on the list and was joined in the top five by cyber giants Palo Alto, Appgate, Zscaler and VMware. Perimeter 81's ZTNA and Secure Access Service Edge (SASE) solution was marked as a company leader in Forrester's third quarter report, titled "The Forrester New Wave: Zero Trust Network Access Report, Q3 2021." The report gave Perimeter 81 the highest marks possible in the non-web and legacy apps, client support, product vision, and planned enhancements criteria after examining 15 vendors in the category.
"Perimeter 81's ZTNA management is intuitive and modern. Its ability to handle non-web applications like VoIP (Voice over Internet Protocol) is a major differentiator in this field," the report read. "It is the best fit for smaller enterprises that need ZTNA as a service, quickly. Its self-service portal allows smaller organizations to sign up quickly and onboard dozens of applications in less than a month. Perimeter 81 customers are among the most enthusiastic of those included in this evaluation. They extol the vendor relationship, support, and dedication to improving the product quickly."
Perimeter 81 simplifies cybersecurity and secure network access for the hybrid workforce by transforming multiple outdated, complex, hardware-based network security technologies into a single, easy-to-use, cloud-based security platform, including offering Zero Trust Network Access, Firewall as a Service, VPN as a Service, Device Posture Security, and more.
Perimeter 81 improves network visibility and delivers seamless onboarding and full integration with AWS, Azure, Google Cloud, Splunk, and other major cloud providers. Since its founding in 2018, it has been selected for awards such as Deloitte's Technology Fast 500, Gartner Cool Vendor recognition, the Red Herring Top 100, and as a CRN Emerging Vendor.
The Forrester report is the firm's quarterly evaluation of top products in an emerging technology market. In the report, it assesses the core capabilities and strategies of these products and enables companies to make well-informed decisions without spending months conducting their own research.
"We are thrilled that Forrester has named Perimeter 81 a leader in Zero Trust Network Access," said Amit Bareket, CEO and co-founder of Perimeter 81. "This recognition validates our strategic direction to enable secure network access in the hybrid workplace. Employees need to access networking resources based on who they are and what they need to do - not where they are located."