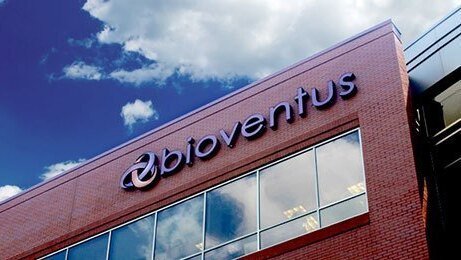 Israeli medtech company CartiHeal to be acquired for $500 million by Bioventus
The American orthobiologics company announced that it has activated its option to purchase the Kfar Saba-based company by transferring an initial $50 million
Golan Hazani
|
16:19 30.08.2021
Medtech company CartiHeal is being acquired by Nasdaq-traded Bioventus for a sum estimated at $500 million. Bioventus announced on Monday that it has elected to make a $50 million escrow payment pursuant to its option and equity purchase agreement with CartiHeal signed last year, signaling its intent to move forward with an acquisition of the Kfar Saba-based company. Bioventus said that its decision came following its review of a "statistical analysis report of the pivotal clinical trial of the Agili-C implant, reimbursement coding analysis, and significant market diligence including surgeon interviews with respect to Agili-C's commercialization opportunity and ultimate market potential." Bioventus invested $15 million in CartiHeal at a $180 million valuation last July which included an option structure, under which Bioventus can acquire CartiHeal if the company secures the Food and Drug Administration (FDA) approval for the Agili-C implant, as it recently did.
From its incorporation, CartiHeal was supported by Boaz Lifschitz, General Partner and Co-Founder of Peregrine Ventures. Peregrine, which invested in CartiHeal out of its Peregrine 2 fund, will achieve an ROI of 5000% on its investment. Since its establishment, Peregrine 2 achieved some of the biggest exits in the Israeli Life Sciences industry, including the sale of Valtech to Edwards Lifesciences, as well as Memic's recent SPAC merger.
Agili-C is indicated for the treatment of cartilage and osteochondral defects (defined as ICRS grade III or above) in the knee joint, in patients without severe osteoarthritis (Kellgren-Lawrence (KOOS) grade 0-3). The implant is designed to provide a cost-effective solution in patients indicated for Agili-C.
Bioventus added that it plans to continue to work closely with the CartiHeal team in the coming quarters in advance of potential FDA approval to be ready to execute on commercialization and reimbursement activities.