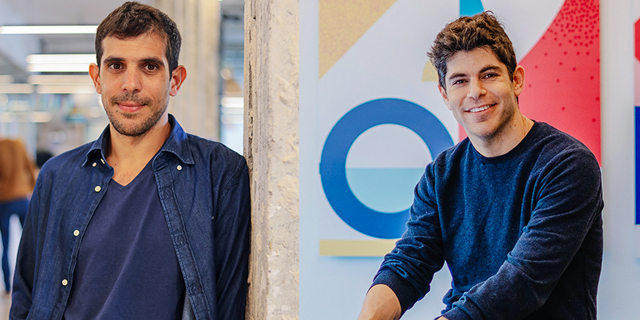 Yotpo secures Shopify partnership, over $30 million investment on road to Nasdaq
Shopify's platform is home to more than 1.7 million merchants worldwide and Yotpo is aiming to develop first-to-market technologies that help merchants of all sizes stand out in this competitive landscape
Meir Orbach
|
19:10 09.09.2021
Tel Aviv-based marketing service Yotpo announced on Thursday yet another landmark on its road to a Nasdaq IPO in 2022, unveiling a strategic investment and multi-year partnership with commerce giant Shopify. The companies didn't reveal the sum of investment, but Calcalist estimates it to be between $30-40 million. Yotpo is heading to Nasdaq at a $2-2.5 billion valuation. Shopify, the global commerce platform with more than 1.7 million merchants worldwide, is aiming to help accelerate Yotpo's growth and product development, ultimately empowering merchants to better connect with their customers and grow their businesses through innovative marketing tools and solutions.
Brandon Chu, VP Product Acceleration at Shopify, added: "Yotpo is a shining example of what is possible in the Shopify Ecosystem of partners and developers. We have watched the team deliver incredible value to merchants and have admired their tenacity and passion for building a better version of eCommerce where independent brands own relationships with their customers. Their marketing technology solutions have become trusted by thousands of merchants, and we are thrilled to invest in their growth and create even more impact, together."
Mutual customers for Yotpo and Shopify include Steve Madden, Princess Polly, Brooklinen, ThirdLove, UNTUCKit, Chubbies, Sol de Janeiro, Alkaline Herb Shop and Parks Project.