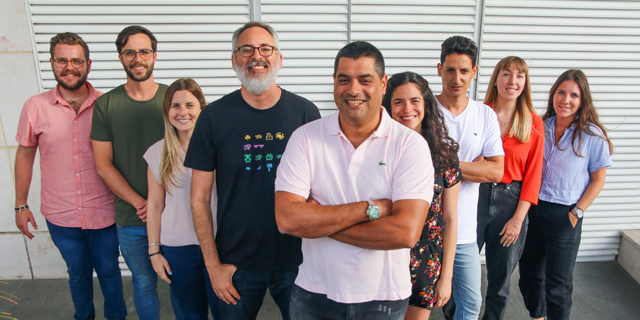 Amphy's live online classes will stop you closing the laptop
When there's a teacher on the other side, you'll feel guilty about quitting your yoga session
James Spiro
|
09:43 13.09.2021
Last year saw all of us engage in educational classes online to fill our time during lockdowns. They offered us all a chance to practice our yoga, gaming, or (reluctantly for this writer) a HIIT class to keep active. While there were a plethora of opportunities to play a recorded video to mimic, Amphy aims to revolutionize the online class space by offering live classes with real people on the other side of the camera.
"I like to say it's kind of the difference between frozen pizza and pizza at a pizzeria," explained Kovi Fine, the company's Head of Operations. "It's kind of the same thing but very different. It's still pizza at the end of the day, but the interaction... there are a few points around it." Fine highlights the ability to engage with real teachers and an added sense of obligation to their commitments as something that can help change the online class game for those seeking new skills.
"Let's say you're an Uber driver and you're driving in Barcelona, for example. If Uber adds another million users in France, that doesn't help you. You get nothing. But if you're a teacher on Amphy and we add a million users, that's a million more students that can come in. Every single teacher can reach every single student, which is unmatched even compared to Airbnb," he said.
The ability to scale globally will help Amphy teachers and students remain somewhat balanced as they navigate the supply and demand of this new way of learning life lessons. Fine revealed that the number of students is growing at a rate of 350% month over month, and so recruiting qualified teachers to meet their demand is one of the main priorities so people can learn when and what they want. And yet not everyone is the right fit for Amphy's teacher needs. Fine clarifies that they're not just college kids looking for some extra cash, similar to other online marketplaces like Fiverr which suffers from a lack of quality and not much assessment around sellers' talents. Amphy aims to recruit expert teachers who are qualified in their field and can benefit from the community that the platform is building, even as the world sees the end of the pandemic. Teaching students around the world is only "one leg of a much bigger story" and so they're vetting them thoroughly ahead of the company's plan to expand to other services. Amphy plans to expand through B2B initiatives, offering its service to companies who want to treat their employees around the world. Similar to food and lunch services like 10bis, Amphy wants to be an offering that enterprises can supply. On top of that, there is also room to expand its eCommerce presence potentially offering users the chance to buy a Chessboard internally after their first class, or a new yoga mat after a challenging workout. "We believe that every single live event will have a hybrid arm and that's going to be something that we will have very soon," he said. "Ultimately, as well, (to) develop a TV app so like it's a standard every household has a Netflix app, you can have Amphy. You can turn on the TV and join a live class. That's the high-level vision." Amphy received a $3.5 million round of funding backed by Adcore, which is supporting its growth as it prepares to expand its team and services. It has seven full-time employees and a total of 12, each of whom receives unlimited Amphy credits to become the "most cultured well-rounded people you'll ever find," Fine joked. "It's tech-enabled and our vision is to enrich humanity through knowledge and really leverage technology to do so," Fine concluded.