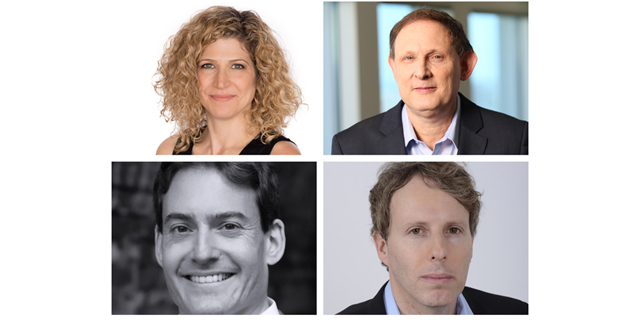 The Dos and Don'ts before moving your company overseas
CTech spoke with four industry experts who have personally experienced and witnessed the actions that companies take when they cross the pond
James Spiro
|
15:10 17.09.2021
There are many things to consider when you take the plunge to relocate your offices to the U.S. Language, culture, taxes, families… The list is endless. Israelis love an adventure - and so none of this has been particularly scary for Startup Nation. Over the years, Israel has seen hundreds of companies across dozens of sectors move to America to reach more customers and expand on a truly global scale.
Read more: Should Israeli companies move overseas?
Lior Shahar - CPA, head of High Tech and IPO's sector at BDO Israel:
Select with scrutiny the key employees who will go overseas with reference to their job description, potential contribution overseas, and their culture.
Beware of any tax and legal challenges in advance and consult with the relevant experts.
Make the overseas transition in several steps and gradually increase the scale of your overseas presence.
Don't move overseas without a financial budget plan for the transition to source the move, and stay alert of any actual v.s budget deviations. Overseas presence can be costly.
Don't move overseas too early and examine the stage you are in and what are your benefits from this action.
Don't move overseas without a detailed plan of your business growth goals and what you wish to achieve in the following two years of the transition.

Gal Defes - SVP & Head of International C&I, High Tech and Investment Services at BHI:
Invest in an extensive market analysis to understand the potential of the market and who your competitors are.
Consult with experts who understand local laws and regulations (federal and state level) – finance, taxation, employment laws, IP, and more.
Choose a banking partner that understands your needs and culture, and can effectively communicate with your local team in the U.S. and with the team in Israel.
Don't underestimate the cultural differences. Understanding the cultural nuances will help you attract employees, retain them as well as attract local investors.
Don't relocate the company (or part of it) to a given location, just because others have done it. You may find out that other states offer better incentives, and may even suit your company's industry better.
Don't assume the U.S. market is "big enough for everyone" or "too big to change"– the market is very dynamic and can evolve quickly. Take it into account when planning your strategy. I've seen numerous companies who should have pivoted because there was a shift in their market, but it was too late for them.

Ayelet Shtaub - Partner, Head of U.S Services at Brooks-Keret Financial Management & CFO Services:
Do your homework - learn the relevant compliance and regulations for your industry - from licensing requirements to OSHA regulations.
Do get adequate insurance coverage, for all activities.
Do get familiar with the customary employment offerings. It makes such a difference to prospective candidates when they see you are familiar with the employment market.
Don't reinvent the wheel - consult with people who have already set operations in the U.S market and financial management services providers, to learn from their experience.
Don't assume you know the ins and outs of U.S employment. When it comes to hiring, firing, and U.S employment, it is nothing like in Israel. Make sure you consult with a U.S labor relations attorney.
Don't ask inappropriate questions at an interview. Learn the proper business culture – from proper attire for business meetings to the "dos and don'ts" at a job interview.

Dr. Ayal Shenhav - Co-Managing and Head of Hi-Tech Practice at Gross Law Firm:
Prepare the transition. Make sure you have a plan of what to do immediately after landing. Don't assume things will work out after you move.
Choose the right location in the U.S. carefully.
Consult with legal and tax experts.
Prepare your family.
The Don'ts are the opposite of my Dos.