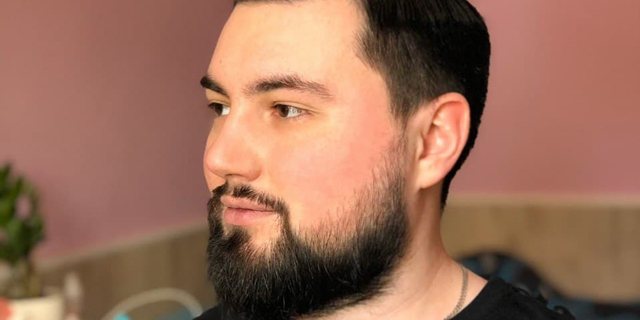 Opinion
Independent ad tech as a missing puzzle of Israeli ad market: is there a solution?
The local ad market is focused in the hands of a few giants but innovative business models can save the day, writes SmartHub's CCO Roman Vrublivskyi
Roman Vrublivskyi
|
13:47 20.09.2021
In 2021 Israel has conveniently perched among the top 4 most startup-friendly countries in the world. Along with the tech sector, the ad tech industry is now undergoing the course of rapid development and transformation. The latest data from Statista points out that digital advertising in Israel has tremendous potential for development:
The Digital Advertising market in Israel will reach $914m by the end of 2021.

The average ad spending per user will rise to $50.00 by the end of 2021.
By 2025 mobile ad environment will account for 51% of total ad spending.
By 2022 ad spending in the programmatic segment will grow by 1.8%. With this, programmatic will generate more than 82% of the digital advertising revenue.

70% of ad spend
globally. In Israel, the weight of these vendors reaches more than
46% and 15%
respectively.
Israeli Marketing Association
has an illustrative picture of this. According to it companies with big ad tech budgets yearly spend $1.3 billion on ad campaigns. With this Google and Facebook receive the biggest part of what's being invested in digital advertising. In such a situation, independent ad tech has little chance to compete. Plus, monopolized market poses an additional threat for the local publishers. Facebook belongs to the channel through which the majority of the local population consumes digital content. Most of this content is made by local content creators and Facebook doesn't have to do anything to invest in this content. As a result business models of publishers that have worked hard to create this content collapse. Because of this legislators are currently working on laws to limit Facebook and Google's enormous power. Yes, advertising giants provide so-called free services but this way they also get an exclusive excess to the user data that other companies cant have. In such a situation, they can easily dictate the advertising game rules to the local market - establish the ad prices, margins, advertising service commissions. They can limit access to the
targeting mechanisms
, restrict certain
ad formats
for advertisers and control the overall ad market. Finding the answers in new business models Israel is a small country and changing legislation here can take years. Because of this local business communities require developing measures that wouldn't demand long processing on the legislative level. Obliging tech giants to transfer a fraction of their incomes to local publishers could be the next step forward to support content creators. However, advertisers and brands that invest big money into advertising platforms also struggle - they don't get the picture of how their budgets are being distributed because programmatic remains one giant black box. In these circumstances, big hopes are also posed to innovative startups and companies that differentiate themselves with transparency, data safety, and control. All around the world brands that can afford it (
Procter & Gamble
,
Kellog, Unilever
) shift their programmatic in-house as a way to cut media spend and obtain better control over the advertising chain. Going in-house with an independent ad tech platform may sound like a viable solution, however, up until these days it was rather luxury affordable only for the big brands. The white label business concept that recently entered ad tech industry has the potential to redefine the process and hack the expensive and heavy-lifting part of the installation. The essence of it - brands build their own platforms based on the prebuilt core that big tech providers offer as Paas service. As a rule, these platforms are already hosted and maintained solutions that require minimal installation time and knowledge for operation. With the massive adoption of such a business model, it could be possible to resolve several challenges that Israeli businesses face these days:
Accountability and transparency. Independent platforms exclude intermediaries from chains alongside their third-party service commissions. The independent ecosystem is fully controllable and trackable on many levels including transactions, partner activity, performance, and more.

Better control. The private ecosystem provides a clear understanding of every campaign execution stage and leverages to control technology, partners, their traffic, and performance.
Independence. Advertising costs, media distribution, targeting, and other important criteria that define the advertising process are adjustable by the platform owners.
Quick programmatic market entry. Companies can use white-label technologies to enter programmatic very quickly - usually during a week. It gets possible thanks to the prebuilt core that requires less labor and effort for installation (when compared with building an ad tech platform from scratch.
Diversification. For many agencies, white-label can become the easiest way to embrace programmatic or extend media-trading opportunities with a new connection type (RTB endpoints, VAST tags, Pre-Bid). Businesses can also supercharge their advertising capacities and tap easily into programmatic without risks or tremendous investments.
Safety. Again, it's up to the platform owners what partners they integrate into their advertising marketplace. It can provide much better clarity on the traffic suppliers and the quality of their inventory.
Data ownership. Publishers can also benefit from white-label technologies. Now, when after the restriction of important targeting mechanisms (cookie in Google Chrome, IDFA, etc.) the value of user data rapidly grows. Publishers in the one unique niche can ally and grow the worth of the user data they collect on the white-label data platform. In this win-win collaboration, publishers will be able to monetize their inventory while advertisers will benefit from access to high-quality user data.

Israel is not a big country but it creates some of the most successful tech companies in the world. With a white-label business model, the innovation can finally penetrate the ad tech industry. If it happens the businesses will have a chance to create independent advertising platforms that are transparent and controllable by design. For the local ad market, it will be a new era, an era of democratized and fair advertising that is affordable for everyone. Roman Vrublivskyi is Chief Commercial Officer at SmartHub, a white label ad tech platform