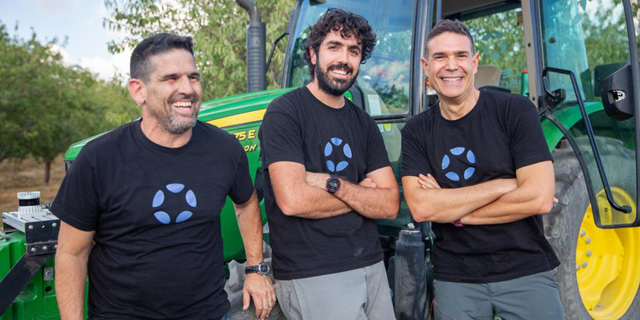 Blue White Robotics raises $37 million in Series B for autonomous farming
The company 'retrofits' existing infrastructure in farming operations with autonomous algorithms
James Spiro
|
15:00 23.09.2021
Blue White Robotics, a 'robot-as-a-service' (RaaS) platform for autonomous systems, has today announced that it has raised $37 million in a Series B round led by Insight Partners. The round was co-led by Entrée Capital, having also taken part in the company's Series A and Seed rounds. The companies are joined this time around by Clal Industries, Jesselson Investments, Peregrine VC, Allied Group Investments, and Regah Ventures.
"With this new round of investment by some truly world-changing leaders, we have the power to continue our vision for a safer, smarter, and productive autonomous farm for the 21st-century," explains Ben Alfi, co-founder and CEO of Blue White Robotics. "Our amazing team is excited by this renewed commitment to solve the many issues facing our modern farmer and the food system as a whole."
"Farming is an industry that has seen little progress since the advent of the tractor, and it's time for farmers to enjoy the same advancements in technology as others," said Daniel Aronovitz, Vice President at Insight Partners. Avi Eyal, Managing Partner of Entrée Capital, praised the "exceptional competence" of Blue White Robotics, adding that its platform has "made the disruption of the agricultural industry now possible."
Blue White Robotics was founded in 2017 and has raised a total of $50 million to help diminish labor resources and reduce the climbing costs facing the agriculture sector. Insight Partners was founded in 1995 and has raised more than $30 billion in capital commitments. Entrée Capital manages more than $650 million across six funds and has invested in over 100 companies.