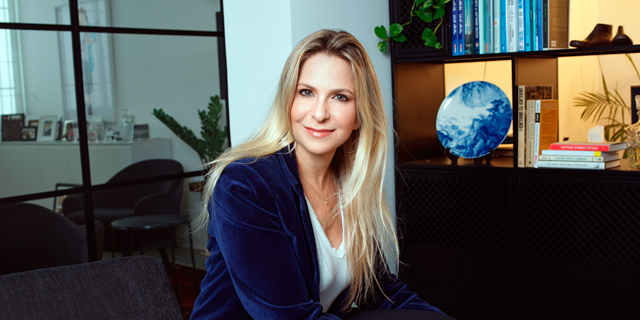 Startup investors looking beyond the money in ESG
Three early-stage investors explain why they are giving more weight to the impact startups create rather than just focusing on financial growth
Allon Sinai
|
08:59 26.09.2021
The ESG (environmental, social and corporate governance) movement has been growing in popularity in the corporate world for decades. Its significant impact is seen on a daily basis in the way it incentivizes companies to act under a certain set of rules and principles. However, the ESG effect hasn't stopped in the capital markets. Today, startup companies are often reviewed not only by their potential return on investment but also by the impact they want to create in the world. More and more investors, angels as well as VCs, decide to give more weight to the impact startups create rather than just focusing on financial growth.
"Supported by the strong back-wind from the coronavirus pandemic, the next decade of innovation will move to remote/digitized services. After managing large corporations and leading dozens of start-ups, I decided to invest only in ventures that will 'move the global needle' and will contribute to the life quality of people around the world," said Udi Graff, former CEO of HP in Israel and a seasoned angel investor, who participated in the seed round of the Israeli startup Antidote. "Some people call them 'Impact Investments', ventures that marry financial returns with global environmental and social benefits. The healthcare system in the U.S. is a climbing spiral of prices that many people cannot afford and it deteriorates their life. Millions of Americans do not receive adequate healthcare in spite of the national $5 trillion annual spending. Antidote solutions are perfectly positioned on the junction of these two roads – it is an impact investment in the rapidly growing segment of remote services. There is a huge need for Antidote solutions that help to solve a real painful problem and to improve the life quality of many millions of people."
Antidote is an Israeli telehealth startup helping millions of uninsured Americans access affordable medical care. Antidote's AI-powered platform connects patients and doctors through video calls and chatbots. Antidote's B2C HMO model unites the functionality of medical service providers and insurance companies, aligning the interests between the patient, health providers, and the coverer.
Another Israeli startup with an ESG business model is Medflyt, a smart management system for home care providers built around the caregivers' real needs and experience. The company's app optimizes all aspects of home care operations: hiring and staffing, scheduling and EVV reporting, billing and payroll, and everything in between. The app is giving caregivers more control over their careers, which before was under the ruling of the agencies' coordinators.
"The idea of medflyt sounded amazing to me from the first place. It's a part of a huge industry, the medical industry of America, and it seemed to me immediately as something that will make the entire industry significantly more efficient," said Mayer Hazan, an angel investor who invested in medflyt in its early days.
"Medflyt definitely gave opportunity and facilitated the process for young and old people from all walks of life to train and apply for health aid and nurse positions. As a result, home-care solutions are much more affordable and accessible for people in need. I decided to invest in Medflyt because of the positive impact it has, in addition to the tremendous market opportunity it is taking advantage of. Generally, I believe that the world of venture capital investments will be greatly influenced by the ESG, just as it has been on the capital markets, while the impact startups want to make on the world will play an important role in investors' eyes."
Sivan Shamri Dahan, managing partner at Qumra Capital, explained why the fund decided to invest in the Israeli startup Augury, which developed an AI-based IoT solution for machine health monitoring. "The coronavirus crisis has resulted in restrictions that have impacted manufacturing plants and revealed critical failures in the global supply chain. The shortage of basic products has been a real threat to the world. Augury has a critical role in the ability of manufacturers to meet the new supply requirements and I'm proud not only to be an investor in this company but also to take part in this unique journey of improving efficiencies thereby doing."