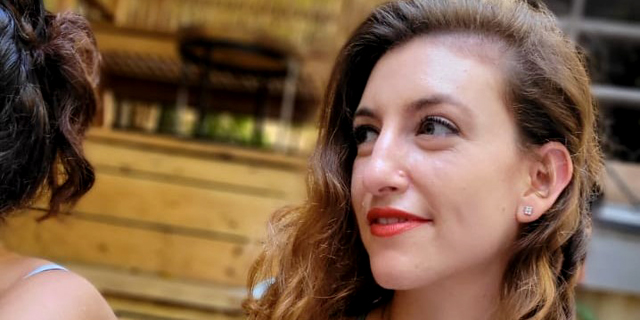 A Day in a Life
The Product Manager working to the beat at Rapid7
Shir Fridman, a Product Manager at Rapid7, is a singer, dancer and baker, but prefers to work from the office
Sponsored Content
|
16:01 04.10.2021
ID
Name: Shir Fridman
Age: 31
Where do you live: Tel Aviv
Position: Product Manager at Rapid7
For a Starter
What is so special about what you do? Whenever people ask me about PM work, I tell them that it feels like I'm on a rollercoaster. It's dynamic and changes constantly. Everything is at max speed, and every feature is new, especially in cyber, where each scenario is different. It's a rewarding challenge to learn a new subject and deduce how your end-users will likely use it.
What do you enjoy the most in your work? Solving problems. At the end of the day, when you design a new feature, you are addressing an issue or a difficulty your users' experience. In this line of work, you are required to solve customer pains - all within set boundaries and existing constraints, including but not limited to the platform, technical limitations, defined time frames, and many more.
What do you like about working for Rapid7/Intsights? The people, without a doubt. It's just fun going to work every day knowing that you will see people who are your colleagues and close friends.
Preference - working from home/ office/ hybrid? My apartment is relatively small and not very comfortable for work. Besides, the office offers so many perks - shame not to take full advantage no?! My preference is working from the office since my role consists of working closely with other teams and disciplines, so it's much easier to chat F2F rather than nagging them on Slack.
My Daily Routine:
7:15
I'm not a morning person. I usually set my alarm to 7:15 because I know it takes me at least an hour to drag myself out of bed. I'll get into the office anywhere between 9:30-10:30, put down my things, and grab myself a cup of coffee. Only after the caffeine kicks-in can I start communicating with people.
10:30
I'll start my day by catching up on the sprint status with the R&D teams during our "Daily" and understand if any pressing issues in the sprint require my immediate attention and can prevent the team from completing the tasks in time.
12:30
Lunchtime. Since most of my team typically works from the office, we all try to eat together (schedules permitting). I try to eat healthily, so most days, I'll have a homemade meal. In general, spending time in the kitchen is a hobby, so I also have a tradition of baking a cake whenever someone in the office celebrates something.
13:10
Back to work. My meeting schedule and content varies; it's typically a mix of "put your head down" solitary work (e.g. working on the specific feature or requirement) and requests or questions from other teams or customers. The tasks and their nature depend on the current phase vis-a-vis the current sprint.
19:00
Punch out. Another advantage of working from the office is that it's easier to wrap up the day. When working from home, I am easily tempted to burn the midnight oil and regularly find myself working crazy night hours. On a good day, I typically call it a day around 19:30 and then spend the rest of the evening and night meeting friends or just chilling on the couch watching a good Netflix drama.
After Hours
What do you do in your spare time? I have quite a lot of hobbies, but my main thing is music. I've been taking vocal lessons once a week for the past five years. Besides that, I dance and bake, and I also like to paint (especially cartoon characters).