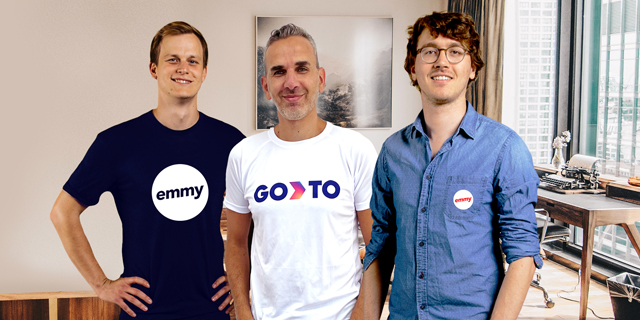 Israel's GoTo Global expands to Europe with purchase of German scooter provider emmy
The acquisition follows a recent funding round that saw it raise $22.5 million from investors including WeWork's Adam Neuman
James Spiro
|
10:24 06.10.2021
GoTo Global Mobility has announced that it has acquired emmy, a German electric scooter sharing company. The price of the purchase was not disclosed but it is understood that it will help the company with its European footprint and help it reach an annual revenue of €100 million ($115 million) by 2023.
"This acquisition provides us with a large, immediate footprint in Germany and brings us one step closer to our mission of bringing multimodal shared mobility to every major European city by 2025," commented Gil Laser, CEO of GoTo Global. "Today, very few city journeys rely on just one form of vehicle, and we believe that multimodal transport is the future for modern urban travel. We are excited to bring our unique technology platform to the German market, enabling commuters to easily move in whichever way best suits their needs."
emmy was founded in 2015 by Alexander Meiritz and Valerian Seither in Berlin and is one of the leading scooter rental companies in the country. Each scooter is equipped with two helmets with disposable hygiene hoods and there are 3,000 in Berlin, Hamburg, and Munich serving 350,000 customers. GoTo Global was founded in 2008 in Israel and powers millions of mobility journeys via a fleet of thousands of assets.