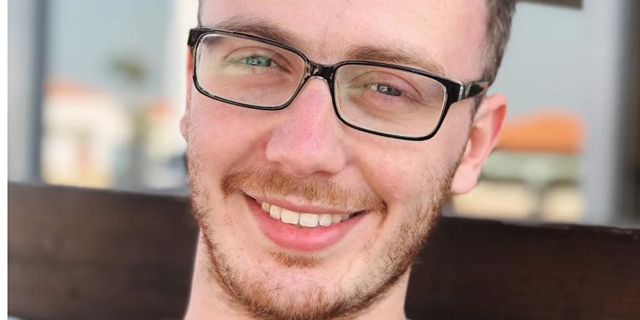 A Day in a Life
Quali's rock climber who loves coding along to a catchy song
Liav Adato, a Backend Developer at Quali, loves the atmosphere at the office and believes that with a topic as broad as cloud computing there is always more to uncover
Sponsored Content
|
11:56 06.10.2021
ID
Name: Liav Adato
Age: 25
Living in: Bat Yam
Company: Quali
Position: Backend Developer
For a Starter
What's so special about what your company does? We pave new ways of working with clouds. Nowadays, every company is trying to integrate cloud computing best. We provide ways and concepts to do it efficiently, benefiting our small clients with easy access and simple ways to interact with their favorite cloud provider. Our more prominent clients have the best tools to provide and manage cloud services across their organizations.
What do you enjoy the most about your work? The people, the field, and the atmosphere. My colleagues are very knowledgeable and professional. I learn a lot from them and the product we develop. With a topic as broad as cloud computing, there is always more to uncover. On top of that, I believe the company does its best to make sure every employee feels valuable and respected. There is no redundant bureaucracy or formalities; we only focus on delivering the best product we can while bettering ourselves in the process.
Preference - working from Home / Office / Hybrid: Hybrid. It's vital for me to meet and connect with my colleagues. I believe a person shouldn't spend too much time alone, and for that, the two days in the office serve well. These days are full of interesting conversations, sharing stories, and bonding. On the other hand, traffic aids in making the commute to work very time-consuming. It's a waste of time that could lead to burnout and associating exhaustion with workdays. Fortunately, we have been provided with everything we need to work from home, our natural and stress-free environment.
My Daily Routine
9:00
I wake up around 8 to 9 am and spend a little while watching funny videos to start my day with a smile. After that, I make preparations for the day, in order to make my day as efficient as possible. These include arranging the tasks I want to complete today, reading emails, finishing small stuff from yesterday, deciding what I'll eat later, and using my spare time to expand my knowledge on software development and computer science. In case it's an office day, instead of reading I ask my senior colleagues a few questions I had in store for them or raise an issue I'm interested in and learn through active conversation.
11:00
Daily team meeting. My team gathers, and we share everything we're working on; it's our time to synchronize. After discussing work, we start the "after daily" - where we talk and hang out together.
11:30
Relatively fresh and energetic, having prepared everything I need for the upcoming day, it's time for the main, and most challenging part. When working on a new task, I use this part of the day to wrap my head around the new problem and to understand all the different parts I need to account for.
13:00
Lunch! In the office, I order in and sit together with my colleagues to enjoy our meal. I love that the topics we talk about vary from someone's personal affairs to whatever was on the news that day, and even fantasy stories. When I work from home, I switch that part with a nice Netflix series or an anime to follow my ordered lunch, a similarly fun way to pass the time.
14:00
Back to work! Earplugs in, Spotify on. I do everything a developer does - think, debug, write, and test my code.
18:00-19:00
Time for the unique satisfaction of closing every software and tab I used today. This is the part of the day where I shift gears and turn to enjoying after-work activities.
After Hours
What do you like to do in your spare time? I love variety. I do things like working out, gaming, reading, or hanging out with my friends or girlfriend. This year I discovered a new "special" hobby - boulder climbing. The feeling of succeeding in a course for the first time is addicting, and the people you find there are very friendly and helpful!
Windows or Linux? Windows. I feel comfortable with both, and we have developers of both factions in Quali. For me, however, the tipping point is that most developers on my team use Windows (and gaming is easier on windows).
What type of music do you listen to? Pop and trending music. Nothing beats coding along with a catchy song.