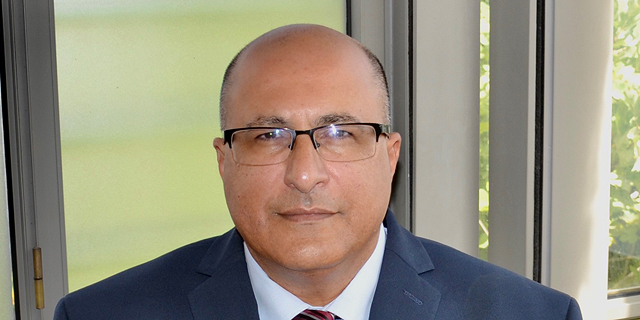 Appointments
NYU professor Ido Aharoni-Aronoff to join board of Mastercard and Enel-X's FinSec Innovation Lab
The professor, a 25-year veteran of the Israeli Foreign Ministry, will join the fintech advisory board, where he will oversee market growth and fundraising for cybersecurity and fintech startups
The Mastercard and Enel-X's FinSec Innovation Lab announced that it has appointed Ido Aharoni-Aronoff, a 25-year veteran of Israel's Foreign Ministry and its longest serving Consul General in New York (2010-2016), to serve as head of its Global Advisory Board.
Aharoni-Aronoff will contribute his experience working with global financial institutions, identifying relevant startups, and providing strategic advice to new companies. In addition, during his role he will provide counseling to help identify new growth markets, lead fundraising for startups in the cybersecurity and fintech sectors, and help the Lab secure its companies' futures in Israel and around the world.
Currently, Aharoni-Aronoff serves as Global Distinguished Professor for international relations at New York University's Graduate School of Arts and Science. He is a member of the International Advisory Council of APCO Worldwide, a member of Tel Aviv University's Board of Governors, co-Founder and Global Ambassador of the Genius 100 Visions Community, Global Ambassador for Maccabi World Union, Chairman of GMFF, one of Israel's leading films and television funds, Chairman of the Charney Forum for New Diplomacy, and a co-founder of Emerson Rigby Ltd.
"It is an absolute pleasure to join this important endeavor which is designed to improve cyber preparedness and enhance fintech solutions globally," Aharoni-Aronoff said.
"It is a privilege to have an international leader of Ido's stature join our Advisory Board," said Sidney Gottesman, CEO of the FinSec Innovation Lab.
The FinSec Innovation Lab was established by Mastercard and Enel-X in Be'er Sheva after winning the tender issued by the Israel Innovation Authority, the Israel National Cyber Directorate, and the Israel Ministry of Finance. The FinSec Innovation lab assists startups in cybersecurity and fintech in the proof-of-concept stage, helping them develop and test their products.