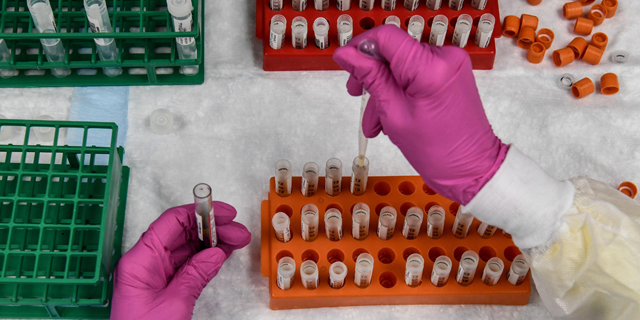 Opinion
Real World Data key to drug discovery, reducing carbon footprint of clinical trials
"If employed effectively, the use of RWD in clinical studies has the potential to be potent in many aspects of the drug discovery and regulatory pipeline," writes Dov Greenbaum
Dov Greenbaum
|
09:30 07.11.2021
The U.S. Food and Drug Administration (FDA) recently published yet another
draft guidance document
in the area of Real World Data (RWD).
Public commenting
is possible through November 29, 2021. These documents aim to help researchers and drug manufacturers employ RWD in helping to guide putative drugs, vaccines, and medical devices, among other health related products and devices, through the arduous multi-phase expensive
drug development pipeline
. Broadly, in our context, Real World Data refers to the employment of non-traditional forms of information within the drug approval process, including, for example new drug applications (NDAs), abbreviated new drug applications (ANDAs) and licenses for biologics (BLAs). This RWD can be collected from electronic health records, insurance information, even culled from smartphones and social media.
described previously
, where we noted the role of RWD in the vaccine/data agreement between Israel and Pfizer, the use of RWD is intended to supplement if not ultimately supplant the use of the Randomized Clinical/Controlled/Control Trials (RCT) derived data as the
long-standing
gold standard for the multiple phases of in
clinical studies
that are part of the regulatory oversight for drug and medical device development pipelines.
While RCTs have had an excellent run as the preeminent method for conducting clinical trials, many have reported on the numerous downsides to the continued unwavering focus on their use. These include the tendency for researchers employing RCTs to exclude patients with comorbidities or other confounding factors, such as pregnancy, from drug trials. Moreover, endpoints in RCTs tend to focus on safety, efficiency and efficacy, but often fail to also consider various socials concerns. Further, results from RCTs are not always applicable in broader more real-world contexts, and RCTs in their drive to present the cleanest and unbiased data, also often oblige the clinical researcher to follow one-size-fits all treatment protocols that for each patient, are potentially inefficient and inexact.
While studies that use RWD are a potentially powerful successor to
RCTs
, these types of studies have for the most part been
technological wallflowers
. The use of RWD in clinical studies has really only now come of age, finding its place in a COVID/post-COVID world were the use of RCTs have becoming increasingly complicated to administer and time consuming, especially when time is of the essence. Thus, while the US 21st Century Cures Act, which advocates for greater use of RWD in drug approval, was
signed into law
way back in 2016, its arguable that the rush to find vaccines and drugs during the COVID pandemic has finally provided the necessary traction to push RWD forward in the agenda. If employed effectively, the use of RWD in clinical studies has the potential to be potent in many aspects of the drug discovery and regulatory pipeline, including in pre-clinical drug development, through the clinical trial and authorization process, in the area of payor reimbursements, and finally in for post-approval follow-up. Notably, however, while RWD is now actively promoted by the U.S. FDA as an important tool in drug discovery, there are many potential pitfalls in applying RWD in clinical trials. Notably, the use of RWD in clinical studies still needs substantial oversight in its implementation. The most recent FDA guidance discusses some of the more practical ramifications of the use of RWD, such as the need for standardization. This is especially important such that data, regardless of where it is captured is usable within the data curation, data transformation, and other data processing parts of the
drug application process
. Further, there are numerous potential biases and concerns that can arise from the use of the often unstructured data that makes up RWD, including worries regarding data provenance and trackability, uncertainty regarding data accuracy and data validation –especially when the data is self-reported by the patient, and the inability to effectively extract relevant data that is complete.
environmentally friendly regulatory processes
. This is particularly apropos in light of the various statements of world leaders during the ongoing
UN Climate Change Conference COP26
. To wit: various academic papers over the past decade point to the increasingly worrying environmental impact of RCT clinical trials - due in part to extensive travel requirements associated with the data collection process of these trials. It has been estimated that the
annual carbon footprint of clinical trials
is perhaps equivalent to that of the country of Bangladesh. As such, it is fitting to note now that that the use of RWD data that is collected remotely from centralized data sources, as a partial substitute for data collected via RCTs, could help effect at least a partial reduction in the carbon footprint of clinical trials.
Prof. Dov Greenbaum is the director of the Zvi Meitar Institute for Legal Implications of Emerging Technologies at the Harry Radzyner Law School, at Reichman University