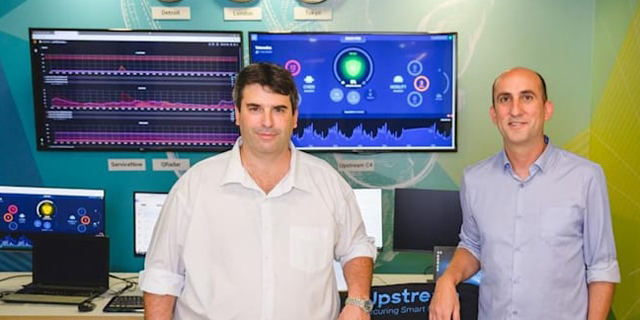 Upstream Security receives strategic investment from BMW i Ventures
While the size of the investment was not disclosed, it will be added to the $62 million raised in its most recent Series C round
James Spiro
|
09:00 09.11.2021
Upstream Security, an Israeli automotive cybersecurity and data management company for connected vehicles, has today announced that it has received a strategic investment from BMW i Ventures, BMW's venture capital fund. BMW is the fourth automotive group to invest in Upstream Security, and while the number of the investment was not disclosed it will be added to the $62 million raised in its most recent Series C round. "Upstream is committed to leading the way in the development of current and future cybersecurity and data management technologies, enabling our customers to unlock the value of mobility data to detect and mitigate cyber threats as well as improve their services," said Yoav Levy, CEO and Co-founder of Upstream Security. "I am thrilled by the opportunity to collaborate with an industry leader such as BMW, through BMW i Ventures and the BMW Startup Garage. The partnership will undoubtedly contribute to the future of the industry and to securing every driver on the road."
Upstream provides a platform for data management built for connected vehicles. It uses the data from connected cars on the road to protect vehicles against cyberattacks and help OEMs unlock the value of that collected data. Each year, more connected cars are deployed on the roads, making cybersecurity a growing issue for OEMs, passengers, and the industry as a whole.
"As a global provider of premium connected vehicles and mobility services, vehicle cybersecurity plays a key role for the BMW Group as well as its customers," added BMW General Manager for Automotive Security and Data Services, Martin Arend. "We, therefore, support Upstream's product development in this area, demonstrating its commitment to shaping the future of secure and safe mobility with its automotive cybersecurity and data management platform."
BMW i Ventures is the venture capital branch of BMW that invests money and resources into startups in the Transportation, Manufacturing, Supply Chain, and Sustainability sectors. It invests in all stages, from Seed to Growth, with a focus on Series A/B. In 2019, Upstream joined the BMW Startup Garage program and became an official supplier of the BMW Group.
Upstream Security was founded in 2017 by Levy with Yonatan Appel, who serves as CTO. It has raised a total of $105 million and helps OEMs, Tier 1 and 2 suppliers, and mobility service providers leverage their data, secure their assets, and comply with cybersecurity regulations.