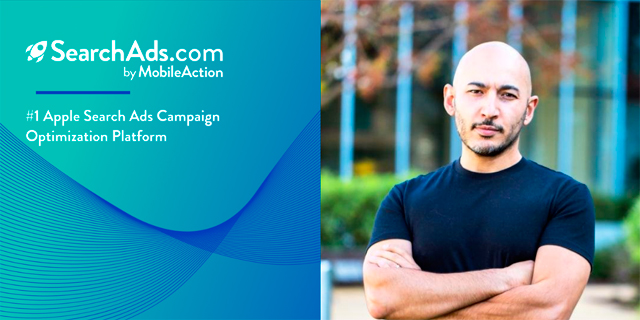 Why Marketers Should Double Down On Apple Search Ads with SearchAds.com
As the leading Apple Search Ads campaign management platform, SearchAds.com lets app owners manage their Apple Search Ads campaigns in one place, while providing analytics on performance and other insights like the most profitable keywords to maximize and scale campaigns
Sponsored Content
|
10:17 22.11.2021
Whether offering an app in support of other services or as your core product, making the most of having an app is a key component to success. More consumers than ever are engaging with businesses on-the-go through their mobile apps, making this a segment of business that can't be overlooked. However, competition has also grown over time, making it harder and harder to be seen on the App Store search results. Businesses need a tool to help them effectively navigate the App Store and get their apps in front of more eyeballs - something like Apple Search Ads, the fastest rising user acquisition channel in the App Store
according to Financial Times
.
SearchAds.com
lets app owners manage their Apple Search Ads campaigns in one place, while providing analytics on performance and other insights like the most profitable keywords to maximize and scale campaigns. In 2021 alone,
SearchAds.com
saw a ten fold increase in ad spend for food and drink apps, a tripling of ad spend for travel apps and a doubling of ad spend for finance apps, indicating a high level of customer satisfaction and success with the platform. Overall ad traffic for
SearchAds.com
also tripled over the last year. So, what explains the dramatic rise of
SearchAds.com
? The platform has a number of advantages that allow businesses to get the most out of their Apple Search Ads campaigns, including the ability to find the most profitable keywords to help them reach the users most likely to convert into app downloads.
SearchAds.com
's keyword tools. Meanwhile, Rappi, the leading on-demand delivery platform in Latin America, increased their ad spend by 168% while maintaining cost targets, resulting in an increase of 58% in installs.
That's because SearchAds.com helps app owners make the most of their budget through efficiency. Each acquired user costs less money, allowing more to be spent on reaching new audiences and gaining downloads from new sources. In addition to increasing downloads, app owners can identify and reach the most valuable users - those who will generate the greatest amount of revenue.
For example, LITE Games, a casual game publisher from Germany, achieved an impressive 83% increase in playtime after optimizing with SearchAds.com, which is a direct driver of revenue for them.
SearchAds.com
is also great at cutting down the amount of time spent on ad campaign optimization since the platform acts as a personal assistant with its AI-based Smart Automation Rule capabilities. How does that translate into practical operations? Remake, a Korean app marketing agency, was able to reduce operation time by 84% by using
SearchAds.com
's keyword and automation tools. The success experienced by these companies, especially over the past year, raises the question: are you getting the most out of your presence on the App Store? Can your operations and campaigns run smoother and yield greater returns? With
SearchAds.com
, the answer is almost certainly yes.