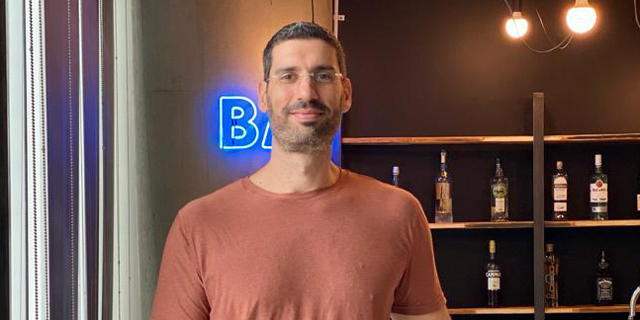 It All Started With
From developing casual games in a room without a coffee maker to the abundance at Meta
Erez Naveh, a Lead Product Manager at Meta, goes back in time to 2007 when he founded startup Come2Play and remembers how it all began, what they ate back then, what they wore, who was their main nemesis, how many rejections they received from investors before making their big breakthrough, and also gives young entrepreneurs valuable tips
We have all come across the many news reports on tech entrepreneurs who have raised millions, turned their startups into unicorns or have gone public on the stock market. But like with every tale, these success stories also began in a small humble office with a dream that didn't seem possible and included many hurdles and disappointments on the way to success. How did it all begin? What did the early days in a company that made it to the top look like? And what can entrepreneurs that are only getting started learn from those that have already made it? All of this and much more will be featured here in our new series "It all started with…"
Name: Erez Naveh
Company: Come2Play
Products: Backgammon Live!, Solitaire Pets
Raised: $2 million, 2 rounds
Established: 2007
Value today (or what happened to the company since): Acquired by SciPlay (undisclosed amount)
Come2Play was founded by Alon Barzilay, Erez Naveh and Dr. Yoav Zibin, with investors including Yossi Vardi, 888 and Shlomo Nehama. Erez Naveh (41) currently leads product development at Meta Research Platform, where he created the 'Facebook Viewpoints' crowdsourcing platform, rewarding people for participating in research activities to help shape the future of technology.
What was the atmosphere like in those years?
At first, the entire offering was for the web, and our entire strategy was working with big portals, serving their community in a B2B2C model. Then in 2007, Facebook opened up the platform for games, and for the first time, we had direct contact with people, the gamers. This made us be at the front, become a brand, and opened up enormous opportunities for the entire industry. Many big gaming companies, especially the Israeli casual games ecosystem, have scaled due to Facebook's move to support games on the platform. This makes working at Meta even more special for me, as I appreciate the positive impact it has on scaling businesses and providing an opportunity for any business to reach an audience in the most efficient way.
Since we had a bootstrap mentality and limited resources, we quickly came to realize we can only afford to have leadership in Israel, and the English and Design team had to be scaled remotely. It seems that most of the Israeli casual games industry had the same realization, as this is the common work model, with large dev teams located in Ukraine, Poland, and other eastern European countries. There are best practices for such operations, which may be good for games companies, and maybe less so for other types of products and tech teams.
Where did the idea come from?
Like most good ideas, it came from a need. In this case, MSN Israel needed to build a games arena for their community to hang out and play. At the time they were my client, I had a studio for web development, and together with Yoav, we developed a demo in a few weeks, closed the deal and made sure they only had local exclusivity. We then could sell it as a multiplayer games platform for clients/portals around the world. It was only after we had a few large clients that we got the confidence to seek investment for growth. I guess today many startups raise x10 the funds based on a short deck, but we came from a bootstrap mentality and waited for traction and product market fit.
What did your office/home look like?
Back then, we had white empty walls, basic furniture, no coffee machine, no amenities... heck, we didn't even have water in the office! Classic bootstrap mentality. As you can imagine, our current office in TLV is a high-tech facility, overlooking the city and coastline, with amazing food, two micro-kitchens on every floor and cool attractions. Although, the last time I played ping-pong was pre-Covid, when guests visited…
How did family and close friends react?
I was very fortunate to build the company with a close friend, Dr. Yoav Zibin. We've been together since kindergarten, which made it feel more like an adventure than work. My father has been a business owner all his life. From the start, he was very supportive and provided a room at his office and admin support, which helped us hit the ground running.
How many rejections did you receive?
We had a bootstrap product with three paying customers for our multiplayer games platform and we knew that we could scale with the help of smart money. I went on a three-month journey, meeting with all the VCs and Angel investors that would take my call. They all said 'maybe' and dragged their feet. At one of these meetings, I met Alon who later joined as a co-founder, and the three of us pitched to Yossi Vardi, who didn't even want us to open the deck. He only cared about getting to know us better, talking about our vision, music, and opera, and decided to bet on us as a team.
Who was the competition, the nemesis?
About a year after we launched our successful Backgammon Live! game, a major competitor appeared, also an Israeli company, Beach Bum (one of the founders of Playtika). Beach Bum was recently acquired for an estimated $250-300 million by the French gaming company Voodoo, which goes to show that the games market is big enough and hungry for good products and studios.
How did your days and nights look as startup entrepreneurs?
When I joined Meta, I was sure that I would never work as hard as I worked at my own startup, but apparently having a sense of ownership is a personality trait and not a choice one makes. Although my team today is twice the size and the responsibility, I'm able to better manage my time, share the responsibilities with my peers and have quality time with my kids twice a week. In the early days I would work long hours into the night. I believe Meta gives incredible opportunities to create and innovate on a global scale, while keeping a good work life balance.
Meta has an internal archetype definition for someone like me, an 'Entrepreneur PM', Product Managers that specialize in the conception, organization, and delivery of successful 0-to-1-projects to create entirely new products and business areas within Meta Inc. It's an incredible opportunity to be able to do bottom-up innovation, identify a need, pitch a solution to leadership, similar to a professional VC, get the resources or bootstrap to get to product market fit, and later scale on a global level.
Erez Naveh's Do's and Don'ts tips:
Do's tips:
Set clear responsibilities: Many times, startups fail because the founders have unnecessary friction. Align on clear areas of expertise and responsibilities for each role, this will allow each leader to operate with autonomy and minimal friction. For example, the CTO might be responsible for all things technical, people and people growth, while the CPO is responsible for all things product, ambassador for the team, update and present to leadership. Both are responsible for team health. It doesn't mean that the others don't have an opinion or can't be heard, it just adds clarity on who's making the domain decisions.
HPM (Highlights, Progress, Me) - A weekly retrospective report is an effective forcing function to summarize your progress against the goals, and one of the processes I would have liked to adopt in my startup days, to keep myself and the team accountable by sharing it with key stakeholders and investors, even if they didn't ask.
Say No More - Your goal is to build a rocket ship to get to the moon. Every time you work on something that isn't a top priority for getting your rocket ship to the moon, you are spending time that could be spent on your goal. Also, every time you add something, it increases the weight of your ship and decreases the odds of you getting to the moon.
Don'ts tips:
Don't wait for perfect - Fail fast, fail often. Build experiments that can easily disprove (or prove) your hypotheses fast, don't spend weeks building the perfect features, if you can, spend a day building something good enough to determine if it's worth your time.
Don't focus on the solution - Build projects around problems and goals, not solutions. Lots of times people get too attached to solutions rather than the problem they are trying to solve or the goal they are trying to achieve.
Launching isn't the goal - It's just a milestone, the goal is the result you are trying to achieve by launching (the problem you are trying to solve, the behavior you are trying to create, etc...).