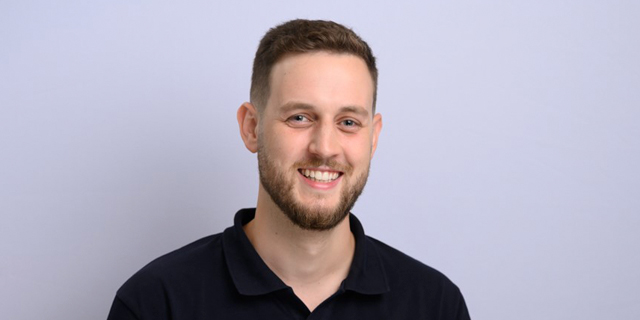 A Day in a Life
Oxeye's foodie redesigning the cloud AppSec world
Yuval Krigel, a Software Engineer at cybersecurity company Oxeye, loves having the ability to influence many areas in his work, but when he's home you are likely to find him in the kitchen
Sponsored Content
|
11:24 29.11.2021
ID
Name: Yuval Krigel
Age: 24
Residing: Tel Aviv
Company: Oxeye
Position: Software Engineer
For a Starter
I grew up in Gan Yavne and served in the IDF Intelligence corps for six years as a cyber security researcher, and a team leader. After the end of my tenure, I wanted to start a new journey, make an impact and learn as much as I could. Then I found Oxeye.
What's so special about what your company does? Oxeye builds automated cloud-native application security testing. Yes, there are a lot of solutions for monolith application security testing, but none of them are suitable for the new microservices architecture. There are still a lot of weak spots in microservices application development and monitoring. For example, every developer works on a different service in the application and trusts the other developers to validate user input in their services. Our product actually redesigns the cloud AppSec world. The solution is very ambitious and includes using and contributing open-source tools.
What do you enjoy the most about your work? Because the company is in an early growth stage and thanks to the founders' vision, there are many unique things. I know what everyone in the company is working on. As an engineer, I know the company product, sales and marketing plan. I even have the ability to influence these areas. It feels that every day we learn more than simply how to be better engineers.
Preference - working from Home / Office / Hybrid: Absolutely from the office. It lets me see and meet my friends and colleagues! I really enjoy the atmosphere and the friendships in the company. I feel that it's harder to work together when we are not sitting next to each other and that it's much easier to give or get help when we work together in the office. We're based in the center of Tel-Aviv, so I can also meet up with friends for lunch very easily.
My Daily Routine
07:30
I wake up early with my girlfriend Eden. A bit tough because we're not the world's biggest morning people (especially during winter).
08:30
Take a bus to the office. When I arrive, I drink my coffee, have a bite to eat and then start the day.
11:30
Daily standup meeting- everyone updates others about their tasks. As a team, we think it's important to catch up and understand what's blocking the tasks, and find out how to solve the problems.
12:00
All the company employees usually sit together for lunch. Sometimes I meet up with other friends and eat near the office instead.
If we are eating at the office- it is mostly home-made food by me (and if not - 10Bis it is).
13:00
Back to work and my tasks - learn new technologies, design and find the best way to solve problems. Most of the time I write code for our management system for the customers' use.
18:00
Start closing the working day. I rearrange my tasks and thoughts, to be more prepared for tomorrow. Then, I head home and spend time with my girlfriend, friends or both. Sometimes I do sport activities - running, basketball or functional training.
After Hours
What do you like to do in your spare time? A lot of things. First and foremost, I'm really into food - both cooking and eating. I started to cook when I was 12 years old. I took courses and even participated in a cooking summer camp. When I look back at old photos of me - I realize that more than 60% have to do with food. Every day I look for new things to cook and eat. I enjoy cooking for my girlfriend and cooking with her and also hosting friends and family. Our favorite cuisines are Indian and Mexican.
Apple or Android? Apple. I just bought my first iPhone after many years with Android and it's great.
What is your favorite Netflix show? Prison Break. It's a great show (mostly the first season). I really love Michael Scofield. It's so interesting to watch him think and plan.