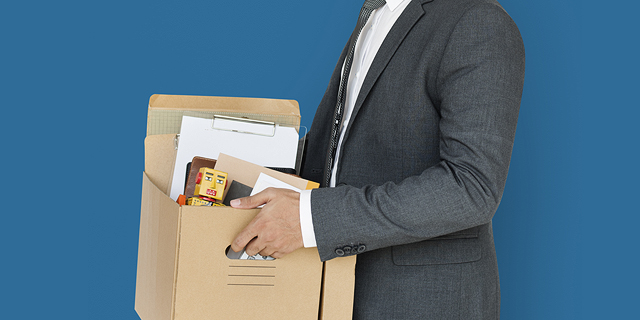 Boomerang employees trend sweeps tech job market
The pandemic brought the Great Resignation wave, but also sparked a growing trend in which employees left a workplace, only to return once better terms and conditions were offered
Maayan Manela
|
09:00 03.12.2021
During the pandemic a year-and-a-half ago, Itay Rosen left his position as a programmer at Workiz. The company then occupied a small office in Ramat Gan and employed ten people. Rosen was one of two programmers, and worked on building the company's platform with co-founder Saar Kohanovitch, who served as the Manager of Development. Rosen quit and was later hired by a large Israeli unicorn, saying he wanted to gain experience working for a large corporation, and to have the chance to enrich his technological knowledge. "I left after a year to branch out professionally and work for a larger company. I wanted to get to work with more types of people, see different divisions, and understand what it means to work at a company that has several customers, whose products bring in hundreds of millions of dollars a year. That's something that you just don't have at startups," he said.
Since the pandemic, there has been an unprecedented wave of resignations across the job industry. According to figures from the Israel Employment Service, the number of resignations in Israel leapt by 50% this past October when compared to the corresponding month in 2019. There was an increase of 20% when comparing September 2021 to September 2019. This phenomenon has caused a leap in the number of "boomerang employees." The Tefen survey, conducted among people between the ages of 21-45, found that in Israel the high-tech sector had 10 times more boomerang employees than any other industry.
"Over the past year, 'boomerang employees' have become far more common among Millenials and Gen-Z. Workers especially in the high tech industry are often blinded by the variety of perks that companies offer, and are far more exposed to million-shekel campaigns on television and billboards. They read articles about companies who take their employees on vacations to the Seychelles and throw huge parties with concerts by popular artists; they see posts on Facebook calling for current employees to get their friends hired, and even receive a slew of tempting offers via the internet every day. Even if they are in a relatively good workplace, the feeling of FOMO (fear of missing out) takes over and they have the urge to check other available options," says Mally Bitzur-Parnes, CEO and founder of the Tefen Group, which specializes in management and consulting. "The pandemic exacerbated this phenomenon and made many people want to make their dreams come true. Now, we're living in unpredictable times. Even if it means leaving your comfort zone and quitting in hopes of finding something better, people are eager for that change. When it comes down to it, we've seen employees prefer to return to their original workplace after coming to the conclusion that not all that glitters is gold. I think this trend will continue," she says.
According to the survey, 77% of employees who boomeranged were under 30: some chose to return once better terms were offered (60%), others said they couldn't find a better option available (20%), and some missed their previous workplace which they said 'felt like home' (20%). "We're seeing that salary is the main reason people leave, but there are also other notable considerations to take into account, such as having financial security, time to spend with family, and having that homey feeling at work." Another interesting statistic found that while in the past 70% of companies refused to rehire boomerang employees, today nearly 75% are willing to and are offering them better terms. And for many companies this is considered a smart move: they earn a loyal employee who's in it for the long run. The majority of employees questioned in the survey stated that they prefer to remain there until they retire (92%), explained Bitzur-Parnes. According to the survey, some employees who boomeranged noted that their main reason for leaving was either the unattractive salary and terms (50%), a feeling of exhaustion and disinterest (18%), felt curious about other options in the employment market (10%), didn't get along with their managers (9%), or personal reasons (13%) such as leaving due to an illness, taking a lengthy trip, pursuing studies, or a vacation. "During a time when recruiting is fierce, it's important for companies who terminate an employee's contract to do so in a pleasant and respectable way, since in the future either party could be interested in returning. In that way, the company is also sending an important message to existing and potential employees that they are valued," she added.