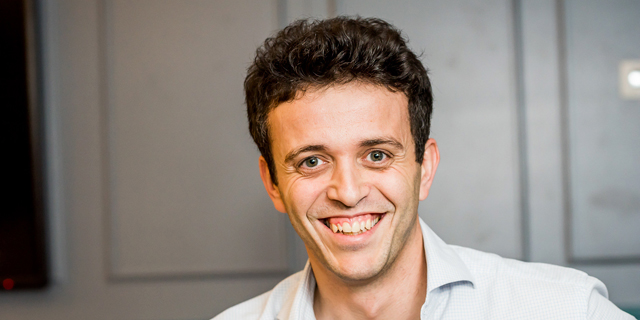 Gateways to Israeli Tech
Pavel Livshiz, Hetz: Ability to pivot is what we look for in startups
Speaking to CTech as part of a special investor survey, Pavel Livshiz, Partner at Hetz Ventures, noted that a "few verticals in the cybersecurity space are already oversaturated - SaaS security, open source security, and a few others"
Elihay Vidal
|
08:53 06.12.2021
"A few verticals in the cybersecurity space are already oversaturated - SaaS security, open source security, and a few others," says Pavel Livshiz, Partner at Hetz Ventures.
Livshiz shared his views in CTech's exclusive investor survey conducted with participants of the Poalim Hi-Tech and Calcalist Road Show event. The event brought together dozens of startups who pitched their venture to more than 20 leading Israeli investment groups and investors.
What trends are you most excited about investing in?
We are most excited about investing in Open Source projects, Embedded Finance/Insurance, Technical productivity, Data Privacy and Security.
Which industries seem well-positioned to thrive long term? What companies are you excited about (whether in your portfolio or not), which founders?
DevOps, DevTools, Security. We're extremely excited about a few of our companies in these domains (~50% of the Hetz portfolio). A few companies to mention are Velocity, Tabnine, Anima, Seekret, Acumen, and a few others in stealth.
What areas are either oversaturated or would be too hard to compete in at this point for a new startup?
A few verticals in the cyber security space are already oversaturated - SaaS security, open source security, and a few others.
What are you - as an investor - looking for in an entrepreneur or a startup?
Ability to pivot, e.g. we love founders that reach the customers fast, receive their feedback, and are able to make swift decisions according to the feedback.
What is your approach to VC involvement in the management of the companies they invested in?
We're quite involved with our companies, whether it's assisting with executive hires, product ideation sessions or connecting them to potential design partners. We are proud to say that in over two-thirds of our companies, the first paying customer and/or design partner came through Hetz network.
Share with us your golden tip for an entrepreneur presenting a pitch.
When trying to answer the "Why Now" question, try to think about the macro trends that affect the market and the problem you're aiming to solve.