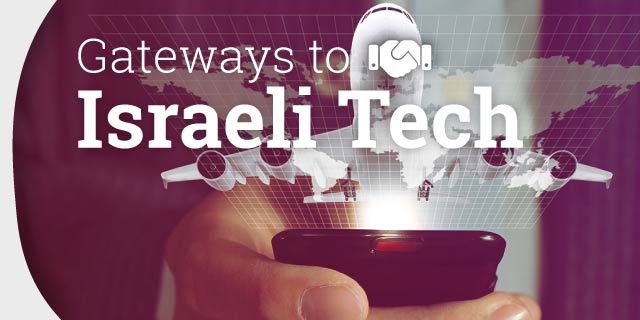 SPECIAL PROJECT
The investors funding Israeli tech and opening the door to the next generation of entrepreneurs
An exclusive investor survey as part of the Gateways to Israeli Tech project maps the strengths of the sector, highlights its problems, and also offers a vision and solutions
Elihay Vidal
|
11:44 06.12.2021
If there is any group of people that knows the Israeli tech ecosystem in the best, most professional and in-depth manner it is the Israeli investors. Venture capital investors, corporate venture capital executives and local angels meet thousands of entrepreneurs every year and are exposed to hundreds of projects in different stages. Even though many investors are focused on specific expertise and allocate their funds' money to these sectors, their experience still allows them to identify a unique product, solution, entrepreneur or team - even from other industries.
The Israeli Investors Gateways List >>
As part of CTech's on-going project to map the most important gateways to Israeli tech, we present close to 20 of the most active investors in the ecosystem, in cybersecurity, cloud computing, organizational software, healthtech, and more. The investors who took part in our exclusive survey answered a series of questions that are relevant to every entrepreneur and employees in the industry. What are the trends that will blossom over the coming years and what fields are better to keep away from? What is their level of involvement in the management of the startups in which they invest? How is the HR crisis affecting companies, their employees, and the Israeli economy in general? They also provide some tips for entrepreneurs aiming to get their idea on the right track for success.
The accelerated maturity of the industry over the past couple of years has created opportunities that new and talented entrepreneurs are looking to take advantage of. Many of these founders bringing their ideas to the market are doing so for the first time while others still need to build the right momentum to get on the right track. One of the unique virtues of the Israeli tech ecosystem is its communal character. Veteran investors are quick to offer their experience - not just for their own business interests, but mainly for the betterment of the community.
This isn't just business or technological knowhow and expertise. Israeli VCs know the local industry for all its strengths and weaknesses - from the talents of entrepreneurs presenting their pitch to the social implications of the sector's accelerated growth within the local economy. In this series of interviews with many of Israel's top investors who gathered for Poalim Hi-Tech and Calcalist's Road Show event, investors analyzed the state of Israeli tech entering 2022.
The Israeli Investors Gateways List >>