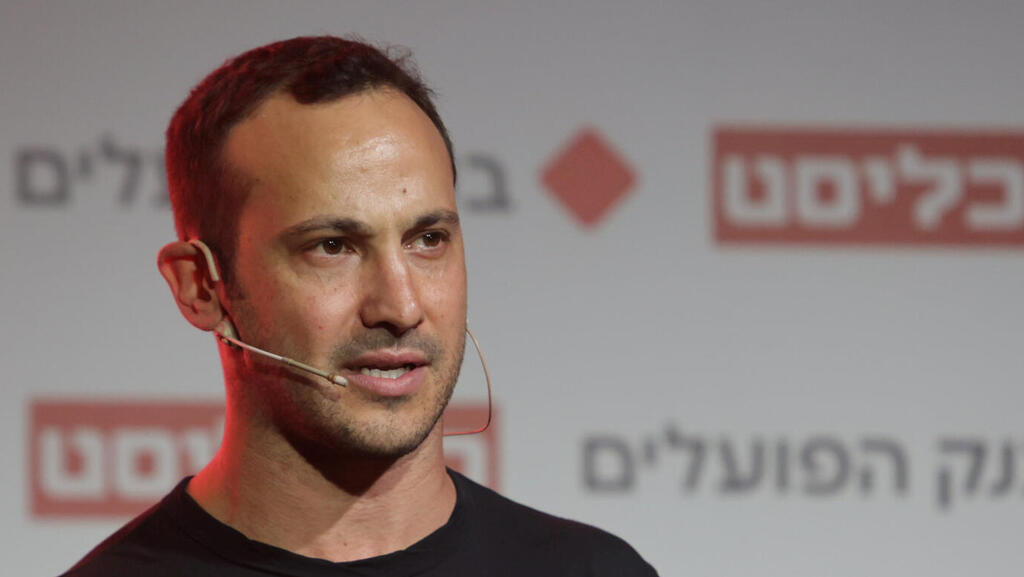 "It's time we think outside the box about those four walls"
Said Or Bokobza, co-founder and CEO of Venn, at the real estate executive conference organized by Calcalist and Poalim Bank. "How come only 5,000 out of 750,000 units on Israel's rent market can be rented for the long term?
Anat Roeh
|
21:49 14.12.2021
"As time goes by, we see fewer people able to afford an apartment. This trend is evident globally. Housing in the cities has become too expensive for us to buy an apartment for ourselves or our children," said Or Bokobza, co-founder and CEO of Venn.
Venn has developed a technological platform for the creation of shared experiences in urban residential neighborhoods and communities. It's platform provides solutions for residents, property owners and local businesses by connecting them with their neighborhood, the place where they spend most of their time. The goal of the company is to create a sense of belonging for the residents and strengthen the business activity for its partners.
Talking about "the technologies that will shape the urban space over the next decade," Bokobza said: "When we consider the Israeli renting market, we cannot help but ask how come less than 5,000 units are for long term rental in a market of 2.4 million housing units, of which 750,000 units are for renting? Therefore, we must build at least 200,000 housing units for long term rental to close the gap.
"The institutional investors are beginning to understand the housing market is an attractive, relatively-safe financial product. Yet, the gap we need to close is enormous. For it to work, we need to enhance the profit of the developers. One way to achieve it is by granting more construction rights, enhancing the tenants' quality of living, selling them additional services, and increasing the value they derive.
"When you think about it, you realize the entire global industry has changed. The tenants' expense list has changed globally, except in the rental housing market. You own buildings, selling four walls for so many years, but meanwhile, the world has changed. It is time to transform the housing market, take those four walls and think outside the box about them.
"Long term rental housing redefines the category. It provides a complete experience. To tie the experience with the product, you need to adopt the perspective of an entire neighborhood. Numerous U.S. neighborhoods use Venn's technology today. We provide community and urban services, shared spaces, and more. Some tenants use only household services such as laundry, cleaning, and internet connectivity. Others use social services such as getting to know their neighbors, going out together, and more. Some people pay for this entire experience over $300 on top of their monthly renting payments. This translates into more revenues and more dollars in the profit line for the landlords. That's our model across the U.S.: redefining the category," Bokobza said.
How is it done? According to Bokobza, "we use advanced technology to collect information about the tenants to improve their living experience, and provide local community managers who manage the entire experience in the neighborhood. In the first year, we add $40 per unit per month. After three years it goes up to $120. This is significant. The world has moved on and is already there."