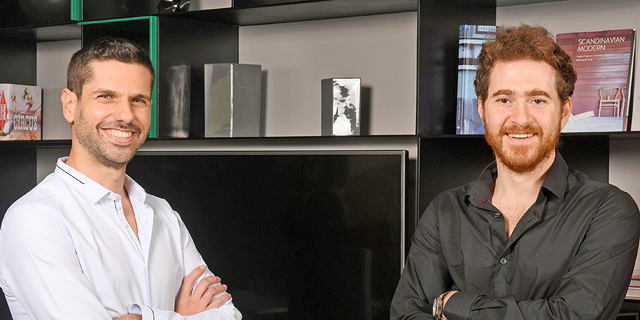 How did Noname Security become a Unicorn making $5 million a year?
Even in a year with some extraordinary funding rounds, the Israeli cybersecurity startup stands out, and not in a good way, hiding its NSO roots and meager income
Meir Orbach and Raphael Kahan
|
11:08 20.12.2021
The Israeli cybersecurity industry has taught us over the past year that nothing is impossible. There is no such thing as too big or too excessive. The cyber sector generated the most investments in 2021 and created the most and largest Unicorns. Assaf Rappaport's Wiz raised funds at a $6 billion valuation with projected sales of $25 million; Talon raised a Seed round of $26 million, a local record that will likely be broken soon; while SentinelOne went public on Wall Street at a $10 billion valuation.
However, even within the endless stream of funding announcements, there was one that stood out in particular last week. That of Noname Security which announced that it had raised $135 million at a $1 billion valuation. It was an announcement that read like a riddle.
The company was co-founded by Oz Golan, who serves as the CEO, and CTO Shay Levi. According to the announcement, the two met during their service in the IDF's Unit 8200. It is usually customary to detail the business background of the co-founders in such announcements, but in this instance, there was only a mention of their military service. It seems that the company's spokespeople forget to mention that from the time Golan served with Levi at 8200 and until they reunited in their new cyber company, Golan had worked for almost five years at NSO, with his last role being the company's Director of R&D.
The senior role he filled at the company probably served him well in founding a startup with advanced tech that surged to a $1 billion valuation in record time. However, it isn't serving him well at the moment when he's selling his products in the U.S. market, considering the recent body blows NSO's reputation has suffered.
The story of Noname Security, however, isn't all about its NSO graduate CEO, but rather the journey it has taken from its founding in 2020 and until the moment it raised $135 million at a $1 billion valuation, becoming the latest and probably final Israeli cybersecurity Unicorn for 2021. From the moment it exited stealth in December of last year, Noname has raised $220 million. Some of the world's most notable cybersecurity investors have been putting their money in the company, including Insight Partners, Cyberstarts, Georgian, and Lightspeed. Insight Partners decided to be a secondary investor in the latest round, even though it usually prefers to lead rounds. According to market estimates, there could be two reasons for this. Either the VC didn't wish to expand the round in an exaggerated manner or it doesn't quite believe as much in the company and prefered to just remain a shareholder.
Noname security published some problematic information in its press release last week. It claimed that since its founding it has "increased customer and revenue growth by over 400% each quarter." The problem with that figure is that the company didn't elaborate on the actual numbers. The reason it didn't do so is that according to information sent to its investors, the company's expecting its revenue in the final quarter of the year to be less than $5 million, with the income generated in its last quarter essentially its revenue for the year.
According to executives in the sector, when looking at companies like Noname Security, the growth rate is what is important rather than its revenue in a given quarter. These executives say that there aren't many cybersecurity companies that are growing at this rate. This also applies to Wiz, but at least Wiz displayed revenue in the tens of millions of dollars, as did Orca Security.
Noname also abstained from naming its clients in last week's release, including a quote from the CISO of SailPoint, which is not a very big company. In addition, Noname noted that it is "actively working with 20% of the Fortune 500." However, approaches to the company to receive names of specific companies or an elaboration on the meaning of "actively working" received no response.
According to the company, its success is the result of its proactive approach to API security throughout the full software development lifecycle. Noname's technology analyzes configuration, traffic, and code to identify API vulnerabilities, considered to be a major weakness in networks. Even though the company boasts about its unique solution, its sector is far from new, with at least one other Israeli startup, Salt Security, specializing in it. Salt was founded in 2016 and has raised $131 million to date. It employs 150 people, half of them in Israel and half in the U.S. The API security market is undoubtedly growing these days and it is no surprise that Noname has chosen it to reach accelerated growth. It is difficult to assess the effectiveness of Noname's solution compared to what is currently available on the market. With so many companies seeking solutions, there is an openness to try different tools, even among big companies. Noname commented: "The company is prohibited from revealing its clients or revenue, which has grown by 400% in each quarter since it was founded."