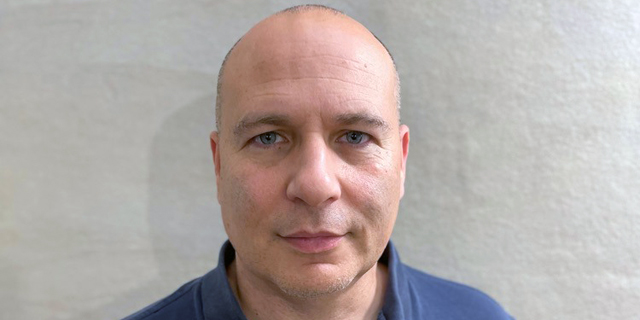 SafeBreach: "Hackers keep finding ways because everything evolves"
Edo Yahav, SafeBreach's VP of R&D, joins CTech to discuss how the platform prevents attacks on enterprises
James Spiro
|
13:33 04.01.2022
SafeBreach's innovation in the Breach and Attack Simulation (BAS) market has led to it being the most widely used continuous security validation platform in the world. The Israeli company, which recently raised $53.5 million in a Series D round, is currently on a hunt to grow and expand its services to help companies living through a cybersecurity revolution.
"The entire Breach and Attack Simulation area has been defined, its maturing, and we're getting to a point where it is no longer a question of whether it's needed, it's a question of what's the right implementation and how it is going to help all companies around the world," explained Edo Yahav, SafeBreach's VP of R&D. Yahav joined the company in November 2021 and is on an ambitious mission to double the company's R&D department from 50 to 100 by the end of the year.
"Hackers keep finding ways because everything evolves, he continued. "Everything changes and everything is dynamic. We're looking at the hacker community, and what they do is have an infinite amount of time. They're not bound by timelines, no one says you need to hack this within 48 hours - it doesn't work that way. They hack it when they get to it. What they usually do is they try a lot of things and then something catches. So there is no real way to say what is going to happen."
Yahav couldn't share with CTech who its customers are, although he promised that "top financial institutions in the world" and "top automotive companies" trust SafeBreach with their BAS platform. Retention rates remain high since SafeBreach claims to have a 4-5 year proven track record of avoiding these hacks. Its platform presents its findings on personalized dashboards for its 100 enterprise customers. The company was founded in 2014 by Itzik Kotler (CTO) and Guy Bejerano (CEO) and currently employs a total of 100 people. It has raised a total of $106.5 million from PayPal, Israel Growth Partners, Sequoia Capital, among others.