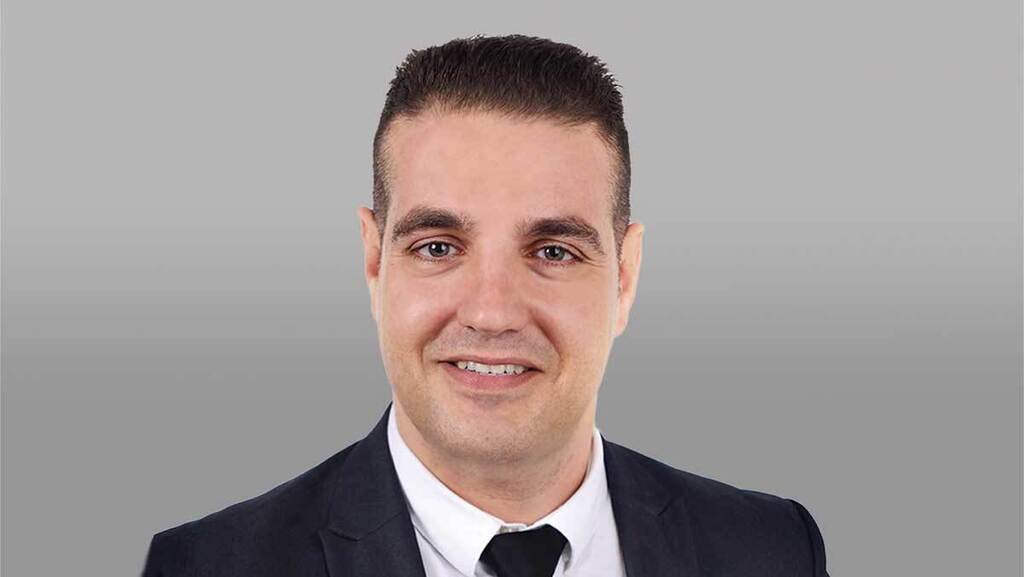 Opinion
10 common legal mistakes made by startups
"It would be wise to take a moment and call attention to mistakes entrepreneurs at the beginning of their journey commonly make," writes Adv. Daniel Behar from GBK law firm
Adv. Daniel Behar
|
13:08 11.01.2022
Israeli entrepreneurs are among the most successful in the world. With over 50 unicorns started in the past two years alone, in a country with the highest number of startups per capita, the success of Israeli high-tech fires the imagination of young entrepreneurs and pushes them to launch world-changing startups of their own.
For all the pride we feel, it would be wise to take a moment and call attention to mistakes entrepreneurs at the beginning of their journey commonly make, some of which could seriously hurt their ventures:
Not having a founders' agreement – From the experience we've gained over the years we know that the good relationship between founders doesn't last forever. A startup will have to manage unexpected obstacles and challenges which can damage its founders' relationship. It would be a mistake not to have a good, solid agreement that includes each founder's rights and duties and determines the majority required to make decisions, the distribution of shares and assets, the means for resolving disputes, the division of roles and responsibilities, and more.
Sloppy documentation – A startup's rapid development sometimes leads to poor documentation of its agreements, contracts, and certificates, from employment and vendor agreements to board and shareholder resolutions. Proper documentation is especially important during M&As, when, as part of their legal due diligence, investors ask to review all the company's agreements, resolutions, certificates, and other documents to examine the value of the deal and its legal exposures. Careless documentation may deter potential investors.
Not incorporating as a private limited company from the beginning – Many startups debate whether, when, and how to incorporate as private limited companies. Doing so involves fees and bureaucracy which startups prefer to avoid. But not doing so can be a fateful mistake, both because a company and its owners are separate entities and shareholders have no personal responsibility for its obligations (except in extreme cases), and because of the various tax benefits provided to companies as part of the Angels Law, the Encouragement of Capital Investments Law, and others.
Short-term thinking – Startups must make long-term plans as far ahead as possible, and decide from the very beginning whether the company should be incorporated abroad and in what form it should register its intellectual property—drafting solid agreements which take into account M&As, IPOs, and more.
Negotiating unassertively with a prospective investor – The moment you've waited for has arrived, when you finally get your hands on a term sheet. Despite your elation, you must behave calmly and conduct yourself with discretion, negotiating in a way that doesn't infringe your future rights. It's recommended you seek professional assistance to explain to you the implications of each clause in your investment agreement.
Not using solid template agreements when drafting – To prevent unnecessary legal exposure, agreement templates usually include all the legal issues which commonly arise with respect to NDAs and employment, vendor, and commercial agreements. Using templates can save time, streamline the contract, and prevent unnecessary mistakes that cost the company dearly.
Failing to minimize employee legal risk – Startups often do not take the right steps to lessen their employee-related legal risks—from making oral contracts to failing to properly document employment agreements, draft confidentiality and non-competition clauses, and execute waivers of intellectual property rights. Conflicts with employees are a sensitive and potentially explosive issue that can arise years after employment ends. You must ensure that you act according to the law while still protecting your intellectual property, limiting the risk of future legal action against your company as much as possible.
Lack of intellectual property protection – The protection of the company's IP, including its patents, trademarks, copyrights, trade secrets, and more, must be done in the early stages of the startup. You need to formulate a clear strategy for IP protection, which includes registering in the countries where you plan to do business, documenting agreements, and drafting solid NDAs with employees, suppliers, customers, and anyone who may be exposed to the venture.
Not drafting a website privacy policy or terms-of-use – Among other things, privacy policies and terms-of-use protect your site's content and limit your liability for claims against it. Equally important is drafting a transparent privacy policy consistent with the latest regulations, which have tightened in recent years following international legislation like the EU GDPR that set strict standards on the use of users' personal information.
Not getting legal counsel – Since startups at the beginning have numerous expenses and little, if any, income, many decide not to seek professional legal counsel. But this is a mistake, even a huge one. Getting legal advice from the outset is as important and necessary to a venture's foundations as formulating a business plan. New startups face many legal issues that will seriously affect their future, such as IP protection, founder and employment agreements, incorporation, and more.

Adv. Daniel Behar is a managing partner at GBK law firm and an expert in commercial litigation and counsel for startups.