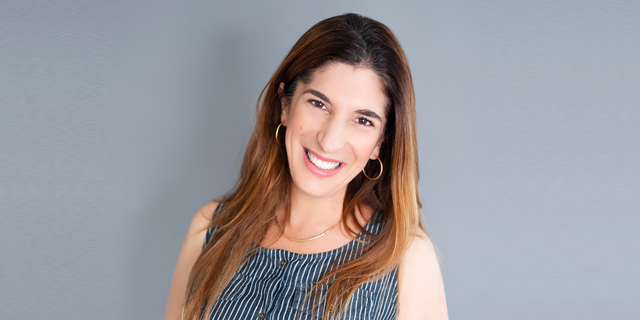 Boarding Pass
Belle AI's $150 billion opportunity to personalize online shopping
As part of CTech's Boarding Pass, Belle AI co-Founder and CEO Dr. Lihi Raichelson shared what inspired the company to shake up the shopping sector
"Either you shop online and aren't sure what will fit you, or you don't shop online because you're not sure what will work for you," explained Dr. Raichelson when describing the motivation behind starting Belle AI, a personalized shopping platform. "The whole thing began when my 16-year-old daughter shopped online with ASOS and found that all five items didn't fit either from a size or shape perspective. But here's the question: Which items fit?"
Founded in 2021, the company has been entirely bootstrapped while it focuses on developing its product and growing its userbase. It already has 15,000 users and works with 38 online brands.
You can find out more about Belle AI below.
Company ID
Name: Belle AI
Sector: AI Product/Service description: Belle AI is a centralized interface system that creates valuable digital identities based on every consumer's individual features and preferences – a universal user profile. Founder Bios: Dr. Lihi Raichelson is the CEO and Co-founder at BELLE. She has a Ph.D. of Computer Science and was the CSO at StarGo (Chief Science & Technology - AI & ML Solutions and technology expert), as well as Intel's IT Innovation Leader, Business Analyst.
Ofri Raichelson is the company's Founder and CMO.
Year of Founding: 2021 Last Investment Amount: $250,000 (Self-funded) Last Investment Stage: Seed Total investment to date: $300,000 Date of investment: Continued Investors (leading and all): Bootstrapped Current number of employees: 9 Open positions: 2 Website:
Instagram
Facebook
What is the need for the product?
During Covid-19, the number of online shops tripled and currently stands at 24 million(!). To survive, businesses had to shift from offline to online shops - however, during this process, they lost contact with their customers and, most importantly, the ability to know what would fit their customers based on just a glance at their colors and body shapes.
How is it changing the market? Online fashion is old-fashioned! Bella builds digital profiles based on the individual preferences and characteristics of each consumer.
Using your digital identity, you can shop wherever you want, in your favorite brand, marketplace, or even in offline stores, and Fit&Size will make recommendations tailored just for you.
How big is the market for the product and who are its main customers? The ecommerce market is currently $10.9 trillion; with online fashion accounting for $150 billion; The retail returns market is $645 billion, whereas online returns stand at $91 billion. Does the product exist already? If not - at what stage is it and when is it expected to hit the market? In terms of our B2C product, we launched our marketplace in February 2020. Today, 38 online shops have onboarded us including ASOS, Topshop, M&Co; Stradivarius, Pretty Little Things & more. We have 15,000 registered consumers. Our B2B plugin will be ready at the end of February 2022 expecting to be integrated with 300 SMEs in 2022. Who are the main competitors in this sector and how big are they?
https://www.stitchfix.com/
https://www.truefit.com/en/Home
What is the added value that the founders bring to the company and the product?
Dr. Raichelson has nearly 30 years of experience in the tech industry, whereas Ofri Raichelson is a young Gen-Z entrepreneur - approaching this business with a true custom.
What will the money coming in from the round be used for? 60% will be dedicated to R&D where we will continue developing 3 layers ML algorithms. 40% will be for marketing – both B2B & B2C to help us reach 300 online shops and 250K consumers. In the
"Startup Boarding Pass" section
, CTech will cover the (relatively) small investments made in companies during the early stages of their existence - and the entrepreneurs and startups who have not yet had the opportunity to reveal their stories to the world. Please use the
linked form
and fill it out according to the guidelines.
This form
is intended for startups raising between $500,000 and $3 million from venture capital funds, angels, or official grants from Israeli and foreign institutions. If relevant, someone at CTech will be in touch for follow-up questions.