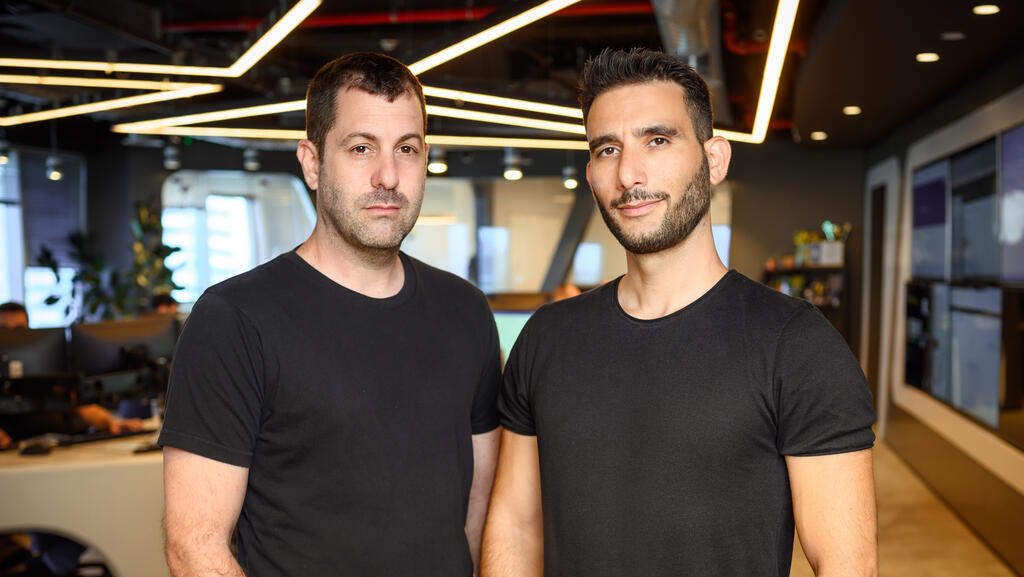 Spotlight
As Russia-Ukraine violence escalates, CYREBRO's security efforts cross the digital into the physical
The company, which usually helps clients with their cybersecurity needs, is facing its second crisis in its second country in its second year
James Spiro
|
08:37 24.02.2022
Company: CYREBRO
Products: Cloud-based SOC (security operation center)-as-a-service
Raised: $21 million
Round: B
Investors: Mangrove Capital Partners, PRYTEK, INcapital Ventures, Mizrahi-Tefahot
Founded: 2013
Founders: Nadav Arbel (CEO) and Dudu Jansenson (COO)

"I never imagined that I will have to start managing crises on a country level between two countries," explained Dudu Jansenson, Co-founder and COO of CYREBRO, a cloud-based security operation platform that provides SOC-as-a-service for SMBs and large companies. "I need to now understand what happens if option A goes on the table, or if Russia will plan the attack from the air, ground, or sea. If my employees there will be able to go to work, or I will have to take them and their families, I don't know. Suddenly you're having internal assessment and risk assessment to understand what the probability of war is, and how to manage that risk."

The company, founded in 2013 by Jansenson and CEO Nadav Arbel, is well-versed in identifying the security challenges for enterprises in terms of cybersecurity - never did it think it would have two physical threats of its own to think about, following the violent conflict between Israel and Palestinian Gaza-based Hamas militants in May 2021. As the world watches on to see the movement in the East of Europe and what that means for countries across the globe, CYREBRO is central in the Russian conflict as Jansenson and his management team assess the risks for its R&D center located in Ukraine. It might lead to nothing, but CYREBRO needs to think ahead. Just like its customers do in cyberspace.
"Today, every Mom-and-Pop shop needs SOC-as-a-service, but we noticed there is a big gap in the market and that only the bigger companies can afford this. We wanted to create a platform that will provide the SOC quality from a scale perspective. This is how we decided to create a SOC platform that is technology agnostic and size agnostic. I don't care if you're a 20 employee organization or 100,000 employee orgnaization," he said. "I don't compete with the technologies out there, I just know how to make the best out of them."

CYREBRO confirmed to CTech that it monitors hundreds of thousands of endpoints, analyzes millions of logs on a daily basis, and has hundreds of clients around the world. The company, which has around 160 employees, has offices in New York, Israel, Toronto, Costa Rica, and Ukraine - for now. It has received funding from Mangrove Capital Partners, PRYTEK, INcapital Ventures, and Bank Mizrahi-Tefahot to help companies who adopt cybersecurity measures but might need an extra hand in interpreting it all.

"There are great tools in the market, and the clients' organization at the end of the day looks like the tower of Babylon - there are too many tools that create too much noise. You need to understand everything and react to everything, which is basically impossible for a client today when it isn't their day-to-day. This is why we created CYREBRO - in order to create a single language for the different tools in the market. I'm not competing with your firewall, I'm not competing with your endpoint protection, I'm not competing with your email and your gateways - I'm just making sense out of them."

According to Jansenson, every cybersecurity tool deployed by a business can be connected to CYREBRO - a play on the Spanish word for 'Brain' - and it understands, knows what to correlate, what to ask, and how to investigate potential threats. It provides an input of what happened, why it happened, to simplify the complexity of ongoing threats and help companies understand what's around them without the need of their own analysts or forensics specialists.

Having raised $21 million to date, CYREBRO is looking at raising a C round towards the end of Q2 which will focus on its growth and speeding up its scaling process. "On the channel layer, we've been providing the SOC infrastructure for those MSSPs (managed security service providers) that want to provide software to their end client… CYREBRO has become the infrastructure for SOCs around the world," he concluded.