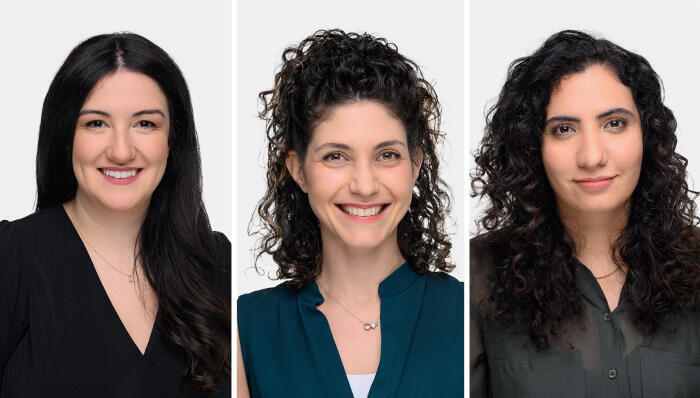 Appointments
SecuriThings bolsters management team with three leading women
The Israeli startup's Horizon platform provides real-time security and operational efficiency to improve system availability, organizational compliance, and cyber protection
SecuriThings, which develops solutions for securing IoT devices at scale, has three women heading its product, marketing, and HR and operations efforts, two of which were appointed VP in recent months. VP Operations and Global Human Resources Ravid Manor, VP of Marketing Judith Wahnon, and VP of Product Dana Shabtay.
An experienced operations and human resources executive, Ravid Manor has over 10 years of experience working in the high tech industry. She previously served as an organizational consultant working closely with leading global companies. Ravid holds an LL.B., a B.A. in Psychology, and an M.Sc. degree in Management Sciences and Organizational Behavior, all from Tel Aviv University.
Judith Wahnon began her marketing career in Montreal, Canada, before immigrating to Israel nine years ago. Over the course of 12 years, she has gained expertise in product marketing, channel marketing, and strategic planning. She holds a B.A. in Business Administration from Concordia University in Montreal.
Dana Shabtay spent three years as SecuriThings' product manager before being promoted to VP Product late last year. She is an experienced product and R&D executive with more than 15 years of experience in cybersecurity and Linux-embedded systems. She holds a B.A. in Computer Science from Reichman University.
SecuriThings' Horizon platform provides real-time security and operational efficiency to improve system availability, organizational compliance, and cyber protection. Its platform enables automation, analytics, and actionable alerts so IoT devices can stay fully operational and secure, and has been used in major airports, universities, hospitals, and more. To date, the company has raised $18 million to date, with its most recent round led by Aleph.
"Our leadership team plays a critical role not only in driving our growth but in shaping who we are as a company and what we stand for," said Roy Dagan, the company's co-founder and CEO. "Having the right people with the right expertise and the right drive in those pivotal roles can make a world of difference in our success."