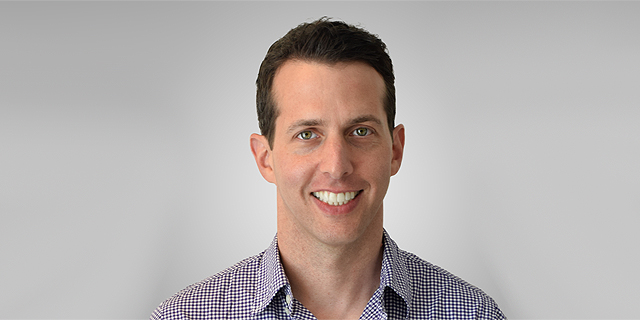 Opinion
4 ways the war in Europe will change global tech
How might the war between Russia and Ukraine affect the global tech ecosystem in case of a protracted conflict, asks Dan Fishel of OurCrowd
Dan Fishel
|
10:30 04.03.2022
Until a week ago, reading the words "Europe" and "war" in the same sentence felt like a distant memory from history textbooks. But unlike the 20th century, today's advanced economies are knowledge based, and technology is the main economic force that drives the world forward. How might the war in Europe affect the global tech ecosystem in case of a protracted conflict?
1. The tech talent shortage will increase
Ukraine is home to more than 200,000 developers. It has the world's largest community of C++ developers and second largest of JavaScript developers. Many of them stopped working overnight.
Over the past few years, Ukraine has stood out as one of the world's most critical offshore tech hubs: nearly one in five Fortune 500 companies have used Ukrainian outsourced IT services, and hundreds of startups from Israel to Silicon Valley have hired offshore Ukrainian developers and QA engineers.
Tech companies around the world, already plagued by the global shortage of tech talent, are likely to suffer even more. Other emerging offshore tech hubs may benefit: Poland and Romania, which share a border with Ukraine, boast highly developed IT scenes. And growing offshore hubs in Asia – such as India, Philippines and Thailand – may also experience a boost.
2. Cyber threat intelligence will take centerstage
In many developed economies, the most vulnerable assets can be compromised without shooting a single bullet – using cyberwarfare. While not much of it has been witnessed in the present conflict, at least not yet, nation states possess the capacity to launch cyber-attacks sabotaging power plants, banks, communication networks and other critical infrastructures.
Germany has already doubled its defense budget in a move that may hint at the beginning of an arms race. This will be the greatest hour of cyber defense solutions.
Large-scale cyber-attacks are complex to execute, and so are their subsequent defenses – engineers on both sides constantly try to outsmart each other.
Therefore, one of the best protections lies in cyber threat intelligence. Traditionally done by humans, machine learning now aims to provide early warnings before a cyber-attack is carried out.
These emerging, radar-like technologies scan vast amounts of data on networks to identify suspicious patterns indicating impending attacks, affording organizations more time to react or even to prevent such activity.
3. Renewable energy will replace fossil fuels earlier
Europe, where governments have committed to net-zero strategies, is suffering a wake-up-call with its reliance on Russian oil and gas. Regardless of how this conflict ends, European governments are now even more compelled to quickly transition to renewable energy: not just in order to cut greenhouse gas emissions, but also to produce enough energy to heat European homes next winter.
Investment in climate tech has tripled year on year to nearly $90 billion globally, and in 2022 it is projected to increase much more. The coming years are likely to witness massive growth in clean energy generation: more efficient solar and wind power (energy that is always local and doesn't need to be imported), as well as green hydrogen production (splitting water into hydrogen and oxygen using renewable electricity).
4. Disinformation will be addressed sooner
OurCrowd portfolio company Cyabra, which measures impact and detects disinformation within online conversations, reported an 11,000% uptick in suspicious accounts spreading anti-Ukrainian content the day before the invasion. 60% of these accounts were bots.
Social networks are designed to promote content that is trendy and viral. But in the wrong hands, they can be manipulated to proliferate content fomenting chaos and instability.
Disinformation doesn't necessarily mean spreading ideas that praise one party and criticize the other. The "best" type of disinformation creates confusion.
For example, if you posted on your social network "I don't understand what's happening between Russia and Ukraine," you may have helped an idea planted by somebody else gain traction.
Disinformation on social networks is provoking growing concern in many democracies. Luckily, technology can help distinguish between genuine information and fake, malicious content, equipping regulators and large companies with the data necessary to intervene.
Dan Fishel is Partner, Strategic Venture Initiatives, at OurCrowd