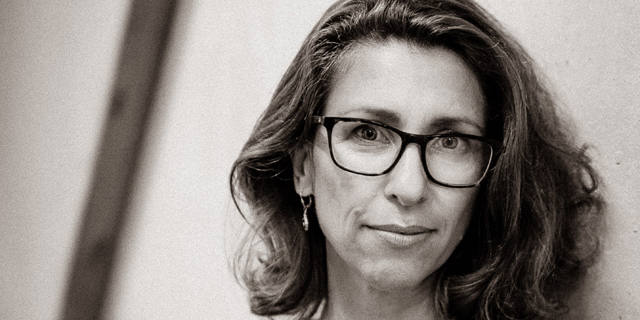 Opinion
Learning under uncertainty
The only thing we know is that we don't know what happens next - whether that's the healthcare system or the education system. So how can we help our children learn better?
Yael Shafrir
|
10:14 07.03.2022
Uncertainty rules the world these days. Unprecedented disruption, caused by the pandemic and its complications affects every possible aspect of our lives, proclaiming the same message: Uncertainty is here to stay. It's time to make friends with this guest who came to visit in 2020, and looks like it's here to stay. So, how do we live with it? How do we work with it? And how can our children learn in school - despite it?
On a personal level
On a personal level, every one of us makes an effort to be in the know, to think, communicate, and make smart decisions - both in the long and short term. No one has a toolbox with all the right tools to fix these situations, but we try our best. It's hard to tell whether we will succeed or not. But what is success? During Covid-19, our basic belief system changed, our goals shifted, and we're left with no clear KPI (Key Parameter Indicator) to measure whether what we're doing is taking us in the right direction.
We make some decisions with our families' best interest at heart, to protect them on a daily basis. Whether we choose to go to work or work from home, be strict with our kids or let go at this time, endanger other people's life, report things that are happening around us or turn a blind eye. Our personal dilemmas echo much broader problems. If uncertainty is the new routine - what should be our priority then? What should we invest in? How can we measure our success now? When looking at the world of education, this situation poses an opportunity for a massive paradigm shift.
Rethinking our world
What if we connect this crisis to the change that is happening inside classrooms? Can we make better decisions, even if we do not yet have the right metrics we need right now? Maybe it's time for a leap of faith. Should we focus on children's matriculation scores? Or look the other way? Should we give them vaccines or self-confidence?
"I can testify that the number of children suffering from anxiety has jumped four to fivefold. I hear it from other principals. The number is so high that we cannot find psychological treatments in the private market, and kids are in distress and need help. Some also have school-related phobia, while others have lost touch with their studies. There is also a big rise in the level of child depression. You can see their pain. It tears my soul, and I want to hug them. I do not recognize some of them with their sad eyes," said Ram Cohen, an Israeli high school principal. His heartbreaking words reflect the reality, what happens when we take a step back and don't do enough to help ease teenagers' mental health. Unfortunately, words can't solve this issue.
We must understand that something terrible is happening. We must be aware of the implications of unfounded and unsubstantiated decisions. So, what can we do when existing solutions do not work? Look for others! Research, brainstorm, formulate ideas, try pilot groups, measure, learn, and move forward. The challenges associated with student engagement didn't begin today, but yesterday. We simply buried our heads in the sand, but the pandemic exposed this and showed we must take immediate action. Student engagement is tough. So, what will make Gen-Z excited about learning? What will make them want to get involved, get their attention, and make them interested? What will cheer them up and make them happy? The challenge is comprehensive, and affects students, teachers, parents, administrators, and stakeholders. But where do we start?
Understanding Gen-Z
Teenagers wake up in the morning and enter a world where many adults have no foothold. They check their Instagram, browse TikTok, open their favorite video game, watch YouTube videos, listen to music, answer a few messages, and repeat. Actually, they're doing it all simultaneously. What exactly are they doing? What does this give them? Is it a waste of time? Or does it bring added value? What keeps them hooked? How can we use this in a scholastic-sense? How can teachers use it? How can it be applied to matriculation exams? Clearly, there is more that's going on here than meets the eye.
If it is impossible to know what's the right thing to do, then perhaps we should throw caution to the wind? When there are no clear-cut answers, people begin to make personal decisions for themselves, their family, their businesses, and their communities. This is a fascinating lesson. Maybe the way to handle global uncertainty is to look inward. When no system can decide for us, then we must trust ourselves and instead do it all by ourselves. When we think about what our children need, what they will need in their future, and what will do them good - maybe this is our clue of how to move forward. Maybe the most important thing is to teach them to look inward, trust their decisions, and execute their own plans.
Yael Shafrir is co-founder and CEO of ReShuffle, a self-development platform for teenagers.