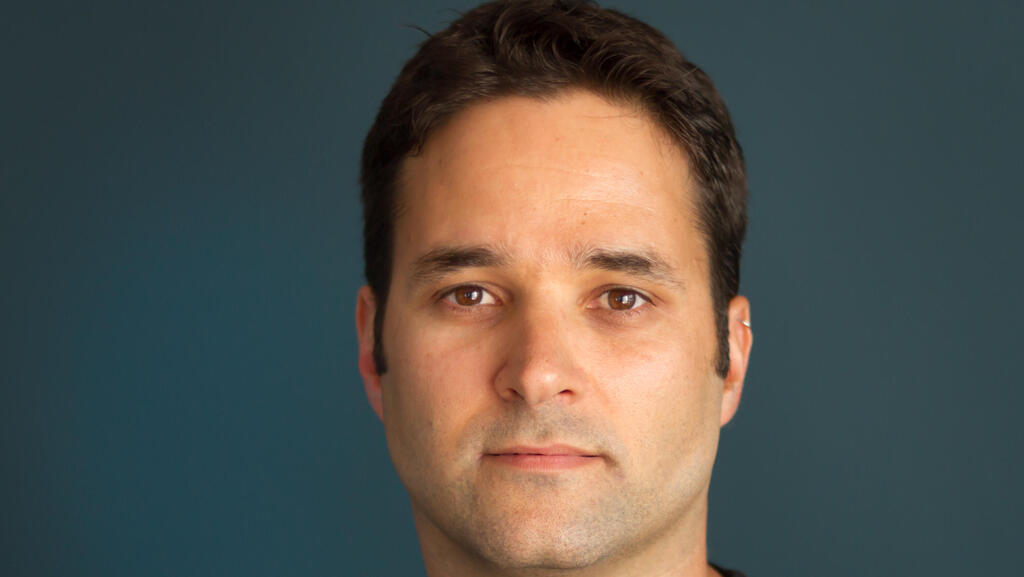 Spotlight
Shifting to Subscription: Xyte aims to become Shopify for hardware manufacturers
When the pandemic put a freeze on their meeting room space management business, this startup's co-founders pivoted to create a breakthrough Hardware-as-a-Service platform
Yonatan Sredni
|
15:13 10.03.2022
Company: Xyte
Product: Connected Device Management Platform (CDMP)
Raised: $6.4 million
Round: Seed
Founded: 2020
Founders: Omer Brookstein, Boris Dinkevich
Omer Brookstein and Boris Dinkevich met a little over two years ago through an online forum for the IDF's 8200 unit alumni.
Brookstein, who spent over a decade working in different roles at Crestron Electronics, an American corporation in the workplace technology field, and Dinkevich, a veteran from the software development world, joined forces to leverage the power of the cloud to co-found Xyte (formerly known as SyncPro) in early 2020. Brookstein serves as the company's CEO and Dinkevich as CTO.
"When I was working at Crestron," Brookstein said, "I became very frustrated. Although I was selling top-notch hardware for hundreds of thousands of dollars to large enterprise customers such as EMC and McKinsey, they were often disappointed with the software that came along with it since the software was not supporting their needs. What would inevitably happen is that my customers or their CIOs would call me and say, 'Omer, I have to be honest with you. Your hardware is great, but the software is just not on par.'
"So, when I left Crestron I was determined to develop the best cloud platform for those CIOs and their IT teams to remotely manage and monitor their collaborations, spaces and devices."
The realization that led to the pivot
The pair excitedly went to work creating a platform to revolutionize the way customers support their meeting room spaces. They even had POCs in place with leading enterprises, but just as they were gaining some momentum, the Covid-19 pandemic hit. "Nobody wanted to buy software to manage physical meeting spaces," Brookstein said, "because there was simply no need for it - nobody was meeting in person."
Throughout the ordeal, Brookstein and Dinkevich remained optimistic, believing that the pandemic would only last a few months and face to face meetings would soon return, along with their core business. However, as the pandemic wore on, they made a shift.
"Our colleagues in the business world started asking us, 'What's the difference between managing meeting space technology and managing other systems, like WiFi for underground shopping malls , or solar panels systems?'" Brookstein said. "We thought about it and realized that there was really not much of a difference. This led Boris and I to come to the realization that by using our technology we could solve a much larger problem than we first thought."
Hardware-as-a-Service
"Let's be honest, we now live in an era of subscriptions," says Brookstein. "You order your Netflix, Amazon, and even coffee that way. Some of the largest and most successful companies in the world, like Microsoft and Apple, either started with or shifted to subscription models. It seems like nearly everything today is subscription-based. Think about companies like Wix or monday.com. Everyone knows about and uses SaaS (Software-as-a-Service) but what about Hardware-as-a-Service (HaaS)? That's where we come in. Xyte is a SaaS platform, but for hardware manufacturers".
Brookstein believes it all starts with the mindset and going back to basics. "A new way of thinking requires a new set of tools and Xyte is about leveraging those opportunities," he says. "We focus on B2B hardware manufacturers. They would like to "cloudify" their products: connect them to the cloud, add new services and subscription-based business models, etc. but they simply don't have the tools to do so. It's not in their wheelhouse."
Brookstein says that launching a SaaS company today is relatively easy as all the tools and support are out there, but not so for hardware manufacturers. "Let say you are a connected device manufacturer you probably have a CRM in place to manage all your customers and an ERP to manage all of your enterprise resources, what you don't have is a Connected Device Management Platform (CDMP), which is a suite of cloud-based tools which allows you to manage all your connected device business end-to-end.
"The bottom line is that we want to enable hardware manufacturers to modernize their businesses. We have all sorts of clients in all kinds of verticals. We help hardware manufacturers change their current working model into a subscription model, just like Netflix, where they can remotely add or remove device features. All the big companies like Apple and Cisco are doing it. Hardware manufacturers are slow to adopt, but they are gradually joining. Hardware manufacturers that don't wake up and join the HaaS revolution, will become irrelevant.
"Instead of buying a collaboration display, customers will soon be able to buy collaboration services," says Brookstein. "The customer still has the physical device through the subscription period, but pays for usage of the applications enabled through Xyte."
The Shopify for hardware
Upon reflection, Brookstein looks back on the Covid-19 pandemic not as an obstacle, but an opportunity. "When the pandemic started to wane, we were able to market our previous solution, selling meeting space management technology, to major clients like Applied Materials Sisense, eToro, Lightricks and others. So that business started to pick up, but we realized we have a much bigger opportunity in front of us with HaaS, so even though it took some time, we are glad we decided to pivot. We were bootstrapped for the first year but recently doubled our team size to about 16 people, mostly in Israel and a few abroad."
As for the future, Brookstein is now focused on providing the best solution for Xyte's customers. "We want to become the next Shopify for hardware manufacturers - and I believe it's there for the taking."