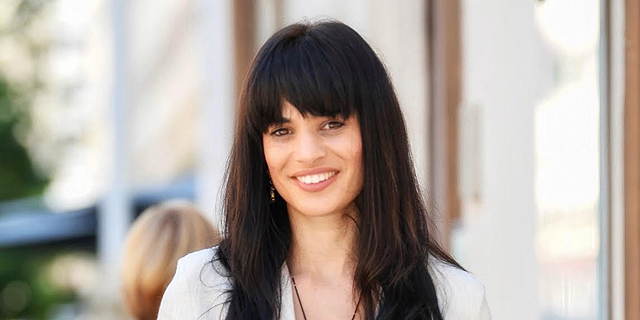 20-Minute Leaders
"Innovation is a tool for international relations."
Startups need a global support system to thrive, says Adi Barel, managing director at EIT Hub Israel.
Startups need a global support system to thrive, says Adi Barel, managing director at EIT Hub Israel. That was the rationale for the EU-based agency to create hubs around the world to help support European innovation, specifically in impact technology domains such as health, climate, and energy. Barel's clients are European stakeholders who want to make connections in the Israeli ecosystem and learn from Israeli innovation. These European companies, incubators, or VCs may need training on how to best work in Israel or scouts to find Israeli startups that can help with their needs. She shares that she and her team also work to support Israeli startups moving into European markets. One of her goals is to create bridges and connectors between the two ecosystems. Barel explains that innovation is a way to build international relations, since many countries share similar challenges that can be solved with collaboration.
Click Here For More 20MinuteLeaders
Adi, you're the managing director of the EIT Hub in Israel. I'm excited to understand where this passion for international relations with innovation is coming from.
For me, having a career that is not global, that is not tapping into the different work and different places around the world, it's like having a laptop with no WIFI. It just doesn't have a soul. For me, anything that we do in Israel has to also have a global impact. This is why I was looking for a global career. This is what led me into this work. It's the bridge between innovation, government, and international relations.
What prompted your curiosity towards the conjunction of three things?
My first job was working for the Haifa Municipality. My job was actually to build a community of international students in the Haifa Municipality. I realized there is a bigger community. There is a Jewish community around the world. It made me very curious about what is happening outside and how Israel is conceived outside of our little country. That led me actually to explore different places, different locations, and different jobs.
Tell me about the European Union as a body that's interested in innovation and innovation hubs. What is the rationale over there?
The European Union, for many years, has been investing a lot of resources and time into the development of innovation. Many of the good ideas from Europe are not getting commercialized in the right way. The European Union decided to establish the European Institute of Innovation and Technology. The whole idea around that is to create a support system to technologies, to ideas, and to help startups to grow. It's a combination of industry, academia and research, and government.
The EU is very advanced on impact technology. The EIT is focusing on domains that are conceived as impact technology: health, climate, energy, food, urban mobility, manufacturing, raw materials. The EIT is supporting the domains that are strategic to humanity and creating a support system for them.
In 2018, the EIT decided to establish hubs outside of the EU, with the idea that we have to collaborate to make it work. Startups cannot grow locally. Startups have to grow globally. If we want to create a real support system, we have to do it globally. They chose a few locations that are strategic to startup development: Silicon Valley and Israel. We are going to open two more locations in the next two years.
In Israel, what we have here is a hub that is focused on building bridges, building commercial collaboration between the European ecosystem in those domains and the Israeli ecosystem.
In your day to day, are you working more closely with the managers of the other hubs or the ecosystem here?
Our stakeholders are players in the European ecosystem. We work for the European ecosystem. Once you recognize the stakeholder—it can be a European corporate, an incubator, a VC—then you recognize what their main need is. From that, you think what is the unique value proposition of Israel for that need and if Israel can benefit. Once we have the answers for all those, we create a program.
A program can be a scouting program for European corporates that are looking for innovation. It can be a support program for scale-up companies or matchmaking with clients or VCs. We have one program for European diplomats that are based in Israel. We actually train them how to better work with the Israeli ecosystem. The idea is to get them working very quickly and very efficiently when they are in Israel.
What are some other ways in which EIT has been active in this ecosystem?
European corporates are looking for good technology and good practices for how to innovate. On the other hand, we know that Israel startups always aim for global markets. The EU can be a very attractive market for them.
One program we offer is Disrupt Me. In that program, the European corporates are the main client. We support the corporates in: scouting for the best technology; implementing technology and getting to POCs; and building their innovation strategy based on Israel's best practices and know-how.
You are essentially a liaison for a lot of these European companies, saying, "We can help you scout for the right technologies and the right teams from Israel." Did I get that right?
Exactly. Adding to that is that Israel has developed best practices and models in open innovation. This know-how is also something that we support European corporates with, to actually teach them how to fish and not just give them the startup.
What surprised you about your work with the EU or large companies and startups that you probably didn't realize when you started working with EIT?
I've learned a lot. Before coming to EIT, I was working quite often with the American market. I realized that in Europe, they are very humble. The young generation is very global.
Second, I realized that Israel startups, many times, won't aim for Europe as a first market. They do need a push for that. This is something that we took upon ourselves to do, to promote and support startups going to Europe and scaling in Europe.
Third, I realized Europe is very advanced in impact technology. Sometimes it can be the perfect beta site for startups in those fields.
If you're looking at founders in the Israeli market as they're positioning to work with the European market later on, what are some things that they can start working on today?
First of all is the domain focus and the technologies. We do see a shift on the early-stage startups and on the supportive ecosystems around climate and energy technologies. Hopefully that will grow.
I think Israelis need more connectors in Europe. We see that happening very successfully in the USA. In Europe, it's more challenging. What we are trying to build is a community of connectors between Israel and Europe.
Are there cultural shifts that we need to be aware of as we're working with European counterparts?
I think that today, cultural differences or gaps are getting embraced by the other side. People have a lot more openness and patience for differences. They actually learn from that.
For example, when we bring delegations of Europeans here, we have a rule, no suits allowed.
How are they responding to that?
Some are better, and some just ignore it. But we do support them getting out of their comfort zone.
Second, we teach them three words: yalla, taklet, and ḥuṣpāh. These three words are what we expect from them when they come to Israel. We do try to navigate through these cultural gaps and actually create a learning experience and a benefit out of it.
What are you more excited about, innovation or international relations?
I think innovation is a tool for international relations. We all share the same challenges worldwide. When we bring together the innovation and the support system globally, I think we can grow stronger as a society. We need to collaborate.
A few years down the line, what is the expectation from your end for the growth of work with Europe?
Lately, Israel signed an association agreement with Europe. There is an expectation that Israel will be an active participant and will collaborate with other players across Europe to create innovation together.
Is politics related at all to this?
We try in the EIT Hub Israel to avoid politics as much as possible. Our main agenda is to support collaboration, business, commercialization, and innovation.


Michael Matias, Forbes 30 Under 30, is the author of Age is Only an Int: Lessons I Learned as a Young Entrepreneur. He studies Artificial Intelligence at Stanford University, is a Venture Partner at J-Ventures and was an engineer at Hippo Insurance. Matias previously served as an officer in the 8200 unit. 20MinuteLeaders is a tech entrepreneurship interview series featuring one-on-one interviews with fascinating founders, innovators and thought leaders sharing their journeys and experiences.
Contributing editors: Michael Matias, Megan Ryan