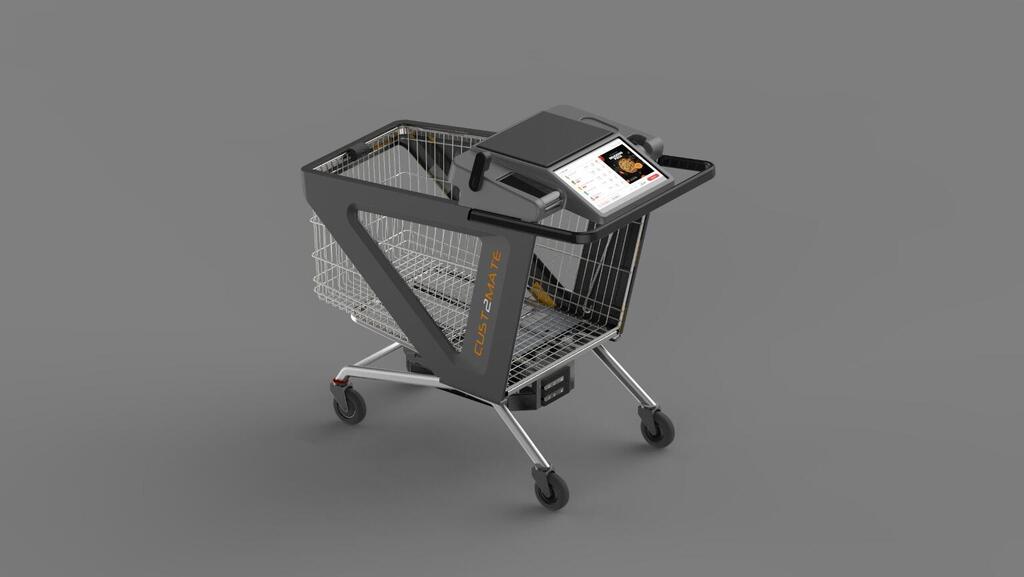 A2Z Smart Carts are Revolutionizing the Worldwide Shopping Experience
A2Z is an Israeli high-tech company that specializes in developing technological products and providing services for police, military, and civilian use, with large customers such as Israel's Defense Ministry, IDF, Israel Police, Israel Electric Corporation and Israel Railways. The company's vision to develop groundbreaking technological solutions that enhance the individual's daily life and to penetrate international markets led to the development and production of its flagship product – the Cust2Mate smart shopping cart – which is proving to be an international success.
Sponsored Content
|
11:24 24.03.2022
Cust2Mate's Smart Cart revolutionizes the shopping experience for customers, and hands retailers the keys to long-term customer engagement. The shopping cart is equipped with a scanner, a computer-vision system, and machine learning capabilities with payment carried out directly on a touch screen installed on the cart itself, bypassing the need for a checkout counter. The smart cart's anti-fraud built-in weighing system, personalized in-store navigation, and cart-mounted touchscreen tablet all work together to transform a once-tedious task into an experience that is quick, frictionless, and fun.
Retailers benefit from a high level of shopper engagement that boosts loyalty, increased basket size with on-cart promotions, faster checkout with mobile payments, improved inventory control, real-time business intelligence, and unlimited monetization opportunities with an on-cart app marketplace.
Smart cart Advantage Recognized in Israel
Since establishing Cust2Mate Ltd in 2016, A2Z has forged an impressive path in Israel and abroad. Following a pilot of 20 smart carts at the Yochananof supermarket chain's main store in Rehovot, 700 smart carts will be supplied to the chain's stores in the coming quarter, and the chain is expected to double this quantity in the future. The cart's capacity also increased, with Yochananof requesting to expand the original smart cart capacity from 212 liters to 275 liters following a significant increase in customer purchases when using the smart cart.
A2Z Demonstrates a Promising Entry into the International Market
The global smart shopping cart market has shown steady growth in recent years and is expected to reach a value of 4 billion dollars in 2026, with over 63,000 supermarkets and grocery stores in the U.S. alone that use close to 20 million supermarket shopping carts. A2Z is already conducting pilots in New York with the Morton Williams supermarket chain in Manhattan and the Evergreen Kosher Market grocery chain with stores located in New York and New Jersey. Additional pilots are taking place with leading and strategic partners in Mexico, Europe, South America and the Far East. According to Rafi Yam, CEO of the A2Z Group's Cust2Mate Ltd, the aim is: "to expand the presence and distribute the Cust2Mate smart cart platform in stores throughout the world."
A2Z is traded on both the Nasdaq and on the Canadian TSX Venture Exchange under the symbol AZ. The company has recently been named as one of the Ten Leading Technology Companies in Canada and included on the prestigious TSX Venture 50 Index. A2Z also recently received a buy recommendation from Benchmark, a leading US analyst, with a target price of $18 USD.
A2Zs future looks more promising than ever. As Joseph Ben Tsur, A2Z founder and CEO, says, "Cust2Mate smart carts are taking the place they deserve as the leading solution for smart and experiential shopping. A2Z is looking forward to achieving complementary solutions, applications, and capabilities that will provide value to customers, to retailers, and to our investors."