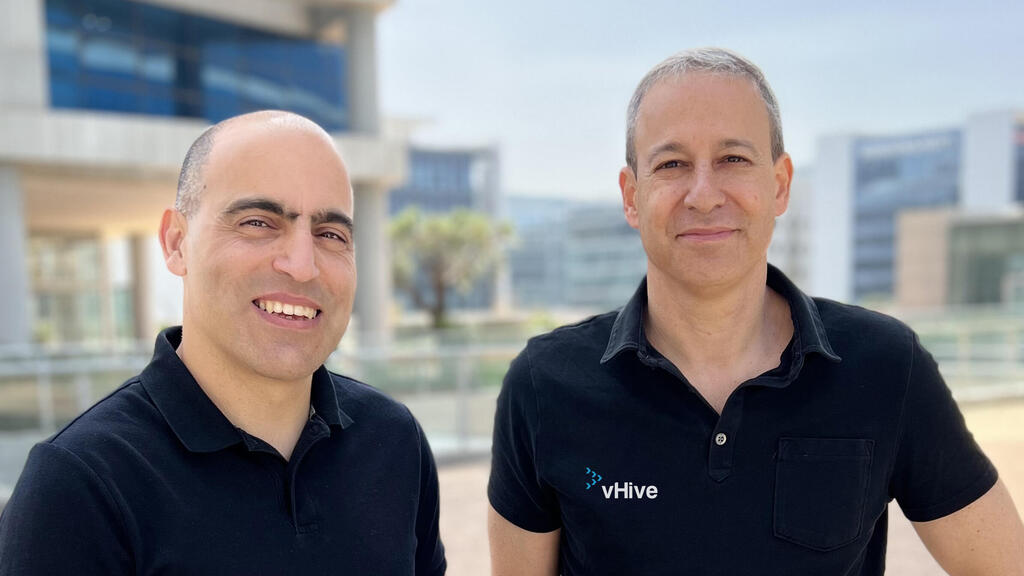 vHive raises $25 million Series B for Digital Twin software solution
The Israeli startup's software platform enables organizations to autonomously capture data using drones to create Digital Twins of their assets, such as cell towers, cranes, and structures
Meir Orbach
|
11:00, 05.04.22
vHive, which has developed a software solution that enables enterprises to deploy autonomous drone hives to create Digital Twins of their assets, announced on Tuesday that it has secured $25 million in Series B funding. The funding round is led by PSG, with previous investors Octopus Ventures and Telekom Innovation Pool (TIP), Deutsche Telekom's strategic investment fund advised by DTCP, also participating in the round. The company has raised a total of $36.5 million to date. StageOne Ventures, which invested in the company in the past, didn't take part in the current round.
vHive was founded in 2016 by CEO Yariv Geller, the former VP Marketing at Comverse, and CTO Tomer Daniel, a former Software Development Architect at Intel. The company is headquartered in Herzliya and employs a total of 30 people. Deutsche Telekom, SBA, Phoenix Tower International, and Bechtel, are all among its clients.
vHive's software platform enables organizations to autonomously capture data using drones to create Digital Twins of their assets, such as cell towers, cranes, and structures. Its AI and computer vision algorithms were built on comprehensive data and hands-on field experience. By connecting the physical and the digital world, vHive provides enterprises with a new way to digitally transform their field assets, visually access information, and rapidly reach actionable business insights.
Drone companies have often failed to live up to the expectations of investors due to a lacking business model. Geller is well aware of that and explained that this led the company to take measured steps forward and not raise massive sums that would have left it in a difficult position to meet expectations.
"We saw how other companies collapsed and we preferred to be cautious," said Geller. "We have developed a solution focused on autonomous capturing of data from the field. We understood that we need to focus on a specific vertical so we selected the telecom industry and mainly cell towers, millions of which are currently spread across the world. We already cover thousands of them."
PSG is a growth equity firm that partners with software and technology-enabled services companies to help them navigate transformational growth, capitalize on strategic opportunities and build strong teams. Founded in 2014, PSG has backed more than 95 companies and facilitated over 375 add-on acquisitions. It operates out of offices in Boston, Kansas City, London, Paris, Madrid and Tel Aviv.