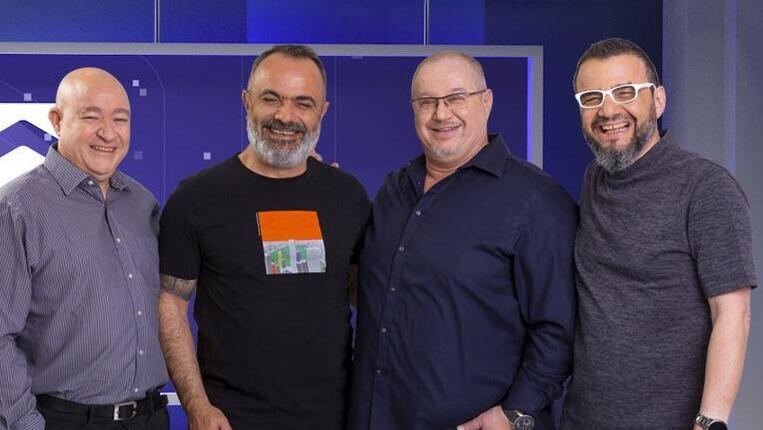 Cybersecurity startup Coro secures $80 million for mid-market and SMB solution
The Israeli company's SaaS solution helps protect the users, devices, email, and cloud applications of mid-sized businesses
Meir Orbach
|
15:08 05.04.2022
Israeli cybersecurity startup Coro announced on Tuesday that it has raised an $80 million Series C round of financing. The new round is led by Balderton Capital, with participation from existing investor Jerusalem Venture Partners (JVP). Additional investors in Coro include MizMaa Ventures, and Ashton Kutcher's Sound Ventures, who didn't invest in the latest round. Coro has raised a total of $120 million to date.
Coro is a relatively veteran player in the local cybersecurity market, getting started in Beer Sheva in 2013 in JVP's cybersecurity incubator. It continued to develop its solution until 2018, after which it has experienced a 300% annual growth rate, according to CEO and co-founder Guy Moskowitz. Co-founders Doron Milchtaich, Prof. Carmel Domshlak and Dror Liwer are all still active in the company. Coro employs 150 people and has offices in New York and Chicago, as well as four offices in Israel, in Beer Sheva, Jerusalem, Tel Aviv and Haifa.
"The company started off in Beer Sheva. We believe that if you want a career in tech you shouldn't need to have to work in the center of the country but should be able to do so from anywhere. That is an ideology we had from the beginning," Moskowitz told Calcalist.
"When we started, cybersecurity was mainly available to big companies and we wanted to simplify this and make it accessible to any business," added Moskowitz. "We provide a platform for mid-market companies and SMBs that doesn't require them to hire an army of people to maintain the system."
The funds will be used to further accelerate company growth, which has already seen significant momentum with 300% year-over-year growth for each of the past three years and into 2022. Expansion plans include aggressive hiring to triple the Coro team globally, with an emphasis on its Chicago operations and recruiting dozens of new employees for the R&D centers in Israel.
Coro's solution was built from the ground up to address the gaping cybersecurity holes in the mid-market and SMB segments, which are targeted by 70% of cyberattacks. Current cybersecurity solutions such as anti-malware or phishing protection are focused on specific threats. However, the Israeli company's SaaS solution helps protect the users, devices, email, and cloud applications of mid-sized businesses.
"With more than two million users enjoying its benefits on a daily basis, Coro is well-positioned to become the go-to cyber security solution for the mid-market sector, allowing CEOs, boards, and IT managers to focus on their business, rather than spending resources on chasing elusive cyber security expertise and efficacy," said Yoav Tzruya, General Partner at JVP.