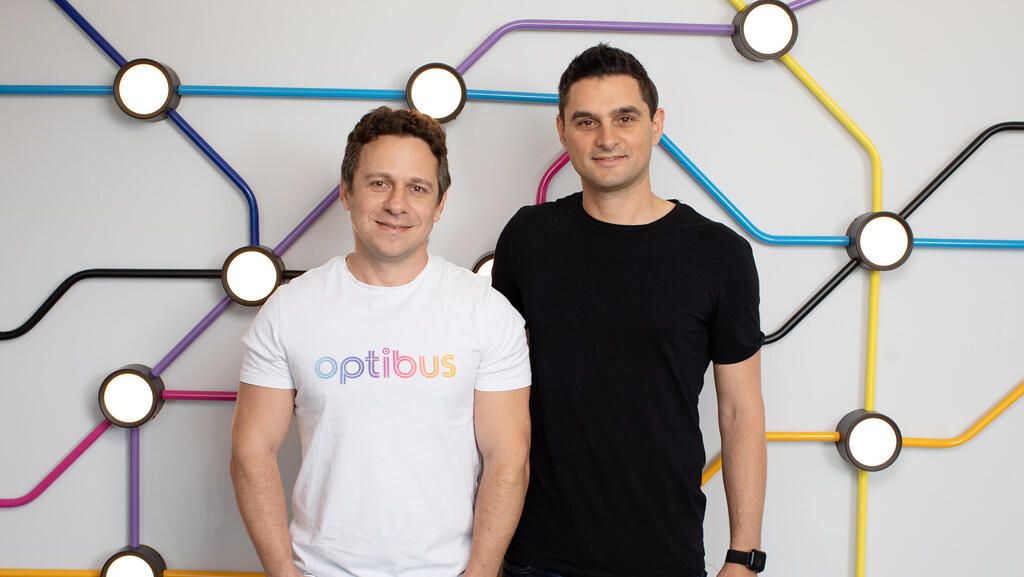 Optibus becomes the first public transportation unicorn with $100 million Series D at $1.3 billion valuation
"This round will provide us with a significant runway and will also allow us to make acquisitions," said CEO Amos Haggiag after the Israeli startup took its total funding to date to $260 million
Sophie Shulman
|
16:00, 16.05.22
Optibus, which has developed an end-to-end software platform for public transportation planning and operations, announced on Monday that it has closed $100 million in Series D funding at a $1.3 billion valuation. Optibus has more than doubled its valuation since its $107 million Series C in March of 2021. The Israeli company also remains in negotiations with additional investors regarding the possible extension of the round.
This latest round of financing brings Optibus' total funding to $260 million and makes it the first unicorn which is dedicated to the public transportation sector.
According to CEO and co-founder Amos Haggiag, Optibus now has $200 million in cash reserves which it will, among other things, use to acquire companies. "This round, which will enter the company's account in its entirety, will provide us with a significant runway and will also allow us to make acquisitions beyond the one deal we have already announced. We are currently in the midst of several negotiations."
Optibus closes the round as it launches Ridership Insights and will use the funding to advance its vision of a holistic software platform for all public transportation planning and operations needs, expand into new product and service offerings including real-time operations and electric vehicle management, and strengthen its global presence in existing and new markets. Optibus also plans to recruit an additional 200 employees to its team that already includes 300 people.
Optibus was recently ranked in first place in Calcalist's list of the 50 most promising Israeli startups for 2022.
The Series D included investments from new and existing investors Insight Partners, Bessemer Venture Partners, Verizon Ventures, Pitango First & Pitango Growth, Tencent, SOMV Momentum, and others.
With the launch of Ridership Insights, Optibus, founded in 2014, enables the visualization and analysis of ridership data directly on the map during the network planning phase, giving planners deeper insight into how the city moves. The platform is already operational in over 1,000 cities and generates revenue of tens of millions of dollars a year, a sum that has doubled itself over the past two years. Optibus clients pay an annual subscription for the software, the price of which is determined according to the number of vehicles they are managing. Contracts are usually signed for periods of between 3-5 years.