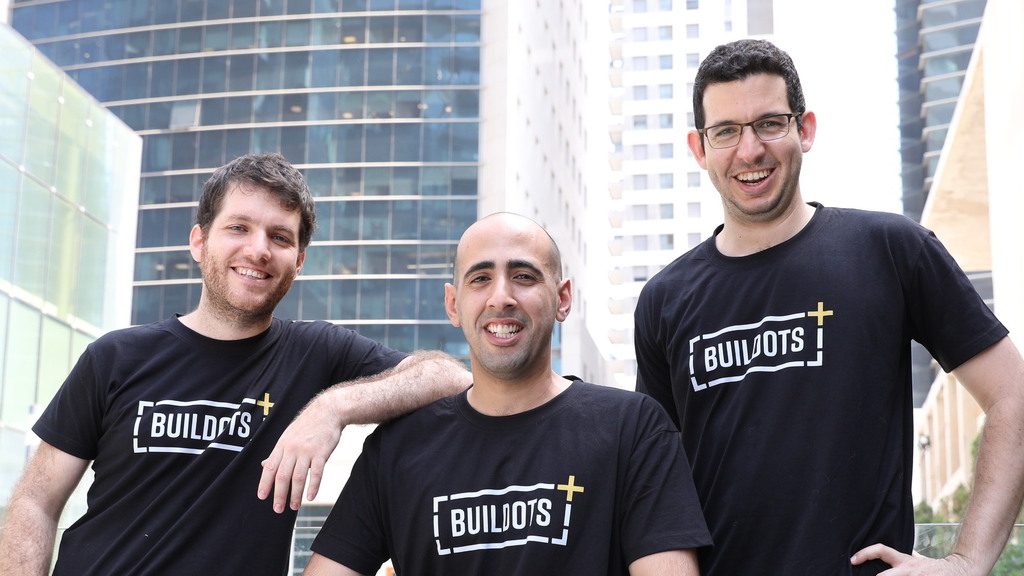 Buildots raises $60 million for construction process AI solution
The Israeli construction tech startup has developed a technological solution that continuously compares the situation at the construction site with construction plans and project schedules
Meir Orbach
|
16:00 17.05.2022
Buildots, a company that has developed a system to streamline the construction industry, has announced the completion of a $60 million Series C funding round. The current round of funding, which comes less than a year after their Series B round, is jointly led by venture capital funds Viola Growth and O.G. Tech Partners, together with existing investors TLV Partners, Lightspeed Venture Partners, Future Energy Ventures and Maor Investments. To date, the company has raised a total of $106 million.
The company, which was established in 2018, has developed a technological solution that continuously compares the situation at the construction site with construction plans and project schedules. The system functions as a virtual control room for the project team and enables real-time decision making which dramatically affects the ability to meet schedules and budgets. Whether it's a task that according to the current pace of work is not going to be completed on time, an outlet installed in the wrong place or a decrease in the pace of work on one of the tasks, the system will detect and alert the relevant managers, and allow them to make a decision and act immediately to fix the problem.
Having assisted in residential and commercial projects of large companies in Israel and around the world such as Tidhar, Build Group, Wates and NCC, Buildots continues to grow rapidly and change the construction industry in North America, Europe and Israel. The company currently employs over 200 employees, of whom about 130 are in the company's offices in Tel Aviv, with the remainder in London and other locations in Europe and North America.
The company is currently expanding its services, enabling further process optimization for construction teams. For financial processes, Buildots now provides customized progress reports that validate subcontractor payment applications. As a result, there has been an improvement in transparency that allows all sides involved in the project to work in a synchronized fashion. The Buildots solution allows for the saving of hundreds of hours of manual tracking of execution of work, and helps decision-makers plan construction processes more accurately than in the past, all while influencing the improvement of the real estate sector in Israel on the ground.
"This funding round is fueling an essential expansion to our product offering, which in the process moves us closer to our vision of connected construction," said Roy Danon, co-founder and CEO of Buildots. "Facilitating better decision-making for construction teams is a key step in moving the entire industry towards greater collaboration and efficiency."