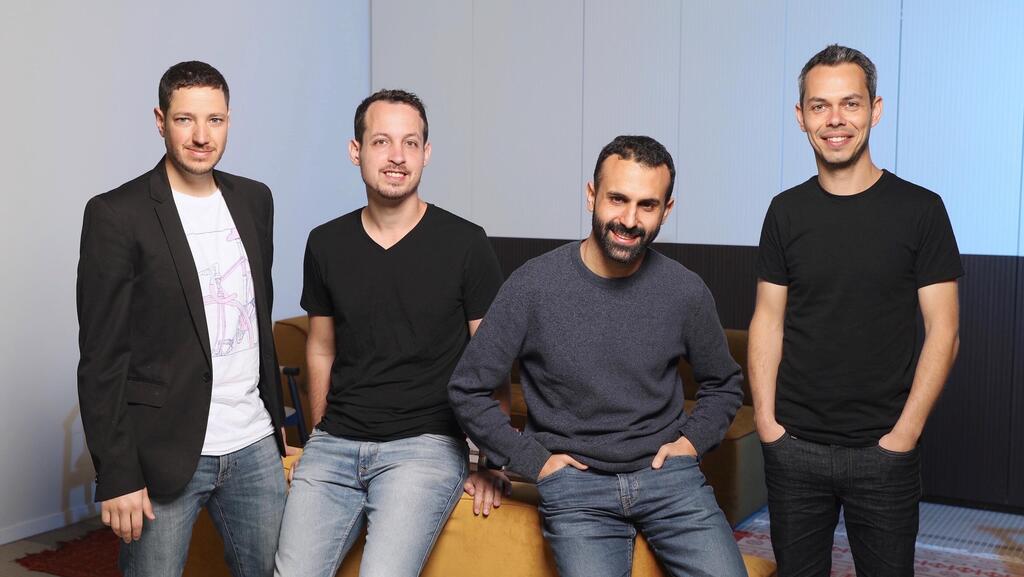 Masterschool announces $100 million Seed round to build network of tech career-training schools
The Israeli company, which had been bootstrapped since its founding in 2019, has developed a network through which tech creators and industry experts launch schools, teaching and mentoring students with a curriculum that prepares them for careers in tech
Meir Orbach
|
15:00, 18.05.22
Masterschool announced on Wednesday that it has raised a $100 million Seed funding round. The company, which was founded in 2019 and had been bootstrapped until this stage, develops a network of tech career-training schools. Its platform is currently home to dozens of schools that are training students in fields such as software development, data analysis, cybersecurity, and more.
The company was founded in 2019 by Eran Glicksman (CTO), Roi Tzikorel (Chief of Impact), Michael Shurp, and Otni Levi (Co-CEOs). Tzikorel and Shurp had previously founded education-based initiatives, with Glicksman and Levi meeting at the IDF's Unit 81 during their military service. The four founders met while working together on educational projects and initiatives aiming to reduce social gaps. Masterschool currently employs 100 people, with most of the management and R&D staff being based in Israel, while business development and support teams are located in Europe and the U.S.
"We work on a success-based model in which students only pay for the courses after they are hired in the field," Levi told Calcalist. "We have dozens of schools active in 20 countries around the world and we allow companies, organizations, and tech experts to set up their schools on our platform. We are like an Amazon, but instead of setting up a shop on our platform they are setting up a career-training school and we provide everything they need for that."
Levi said that there are currently around 30 schools active on the platform and that by the end of the year there will be 100. "Anyone can join and study without any financial barrier as the payment is only made after getting a job," explained Levi.
Following the continuous growth in the number of students over the past year and hundreds of students landing jobs in leading tech companies across the world, Masterschool decided to raise funds externally in order to accelerate its growth.
The round was led by Dovi Frances' Group 11, with significant participation from Target Global, Pitango Ventures, Dynamic Loop Capital, Sir Ronald Cohen, and other strategic investors.
Through the Masterschool network, tech creators and industry experts launch schools, teaching and mentoring promising students with a curriculum that prepares them for careers in the most in-demand fields. Since it was founded, graduates from dozens of Masterschool schools have been hired by some of the largest tech companies, including Google, Microsoft, and Intel, more than doubling their previous salaries on average.
Applicants must successfully pass an admission process that includes tests and assessments to select the most ambitious and motivated candidates. Researchers from Masterschool collaborate with researchers at leading institutions such as the European University Institute and MIT Sloan School of Management to continually review and improve the admission process to minimize bias and ensure diversity.
The 6 to 9-month course features a team of educational professionals supporting a dynamic syllabus. Students then enter a Career Accelerator where mentors work with them on their soft skills, and job opportunities are presented and assessed.
Last month, Jolt, which provides training courses for high tech companies including alternatives to higher education and MBAs, announced that it was undergoing an organizational restructuring which saw it layoff a significant number of its staff, as well as the company's founders departing.