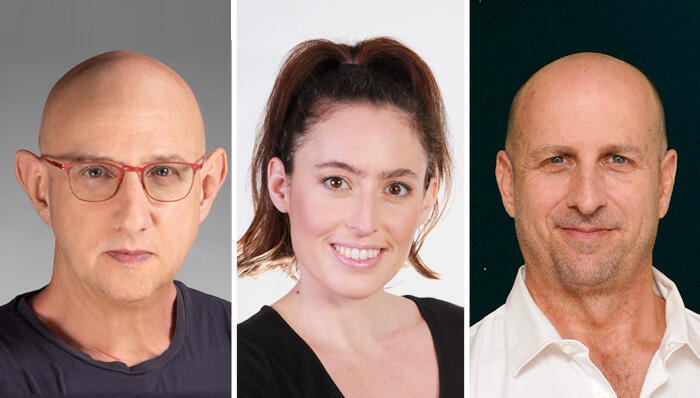 Deeyook wins best overall pitch at Oracle Startup Idol Israel
Six Israeli startups presented to a panel of top global industry analysts and influencers as part of the final event, with Cardiokol winning the most innovative solution, and UpNext's pitch being named as most creative
The Oracle Startup Idol competition, held for the first time for Israeli-based companies, crowned its winners last week. The competition, which targets startups in Seed to Round A stages, saw six finalists present their technologies to a panel of top industry analysts and influencers from the U.S. and Europe, including firms like Gartner, Forrester, and others.
The analysts voted at the end of the competition for three categories: The startup UpNext was named 'most creative', Cardiokol won the 'most innovative' solution, while Deeyook claimed the 'best overall' pitch.
The three additional finalists were: FutureEcom, Outgage, and Ovo Automotive.
"All startups featured in this competition are offering a creative and innovative solution to a global challenge", said Eran Feigenbaum, Oracle Israel Country Leader, who hosted the competition alongside Rebecca Campbell from Oracle Global Analyst Relations team and Amy Sorrells from Oracle for Startups. "Having been involved in an early-stage startup prior to joining Oracle, I'm excited about the opportunity that Oracle for Startups has given them: exposure to top global industry analysts and influencers is one of the challenges that Israeli startups in early stages are facing, as most of the top analyst firms are in the U.S."
Oracle for Startups enables partnerships between startups, Oracle and its customers. Participants in the program get free cloud credits, 70% discount for two years, hands on support, and expert support and mentoring, and exposure to new audiences through marketing channels and events.
The event was held in light of the launch of Oracle's first cloud region in Israel in October 2021. Oracle is today the only major cloud provider with an Israeli public cloud region and has already announced a second region to be opened this year in the country.
The six startups and presenting founders were:
Cardiokol, which is using voice to save lives, and preventing millions of strokes. Cardiokol, headed by CEO James Amihood, is a digital tele-health company that develops and commercializes voice-based markers and methods for better detection and for improved monitoring of common heart rhythm disorders in large at-risk populations. Cardiokol provides software applications for smart devices that enables practical, economical, prolonged mass tele-screening for dangerous, intermittent and often asymptomatic burdens of heart arrhythmias.
Deeyook, founded by Gideon Rottem, is a cloud-based solution offering non-invasive, ultra-precise location technology capable of tracking indoor and outdoor positions of all assets. This Location-as-a-Service (LaaS) solution is enabled by a new absolute measurement location sensor in firmware on OFDM Radios (WIFI/LTE/5G), which is based on a patented technology. The mobile unit sensor is at the core of a cloud-based, machine-learning solution that passively utilizes the direction data from over 2 billion existing APs and base stations and operates everywhere worldwide infrastructure free.
UpNext, headed by CEO Itai Matalon, allows teens to jump into the startup world as a founder (teenpreneur) or as a new type of young investor (teenvestor)—all within minutes, easily from one's mobile phone. UpNext supports the untapped world of teenage entrepreneurs, providing a platform for teens to pitch their ideas through TikTok-style videos to a global audience of investors and peers.
FutureEcom, co-founded by identical twins Eliezer and Avi Rosenblatt, is aiming to decentralize the world of online sales. The enterprise-grade B2B and D2C platform delivers security, stability and scaling capabilities to SMB's and large businesses alike on a global scale. Yet, unlike standard SaaS platforms, its solution allows businesses to maintain complete independence and control over their own operations, sales and data.
Outgage, headed by CEO Mika Kayt, enables creative and measurable gifting campaigns for brands to drive and increase pipeline, helping marketers reach their audience and stand out from the overwhelming digital noise. Outgage is a strategic marketing tool that ties gifting campaigns throughout the marketing funnel, helping brands deliver exceptional customer engagement and experiences.
Ovo Automotive, headed by Gilad Zlotkin, has developed an app-streaming SaaS platform for vehicles, which is critical to OEMs, mobility players, and fleet owners. Ovo enables seamless distribution and management of any in-car interactive service, agnostic to carmakers, technologies or contexts.